UNILAG PGD Courses – Postgraduate diploma Courses in UNILAG Check out the official list of UNILAG postgraduate diploma (PDG) courses .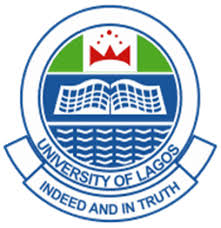 Do you wish to apply for University of Lagos, UNILAG Postgraduate diploma Admission and you do not know the available courses?
Here we have done a comprehensive compilation of UNILAG PGD COURSES. We have made it easier for you by separating the part time courses from the full time courses.
UNILAG PGD COURSES FOR BOTH FULL TIME AND PART TIME
Kindly view the list of unilag PGD courses below. If there is anything you don't understand regarding this post, we implore you to ask your questions by using the comment section. We will try our best to provide answers as soon as possible.
UNILAG PGD COURSES FOR FULL TIME CANDIDATES 
Postgraduate Diploma (PGD) in Accounting (Part-Time)
Postgraduate Diploma in Anaesthesia (Full-Time)
Postgraduate Diploma (PGD) in Building Services (Full-Time)
Postgraduate Diploma (PGD) in Cell Biology and Genetics (Full-Time )
Postgraduate Diploma in Chemical Engineering (Full-Time )
Postgraduate Diploma (PGD) in the following areas in Creative Arts: (Full-Time)
Postgraduate Diploma in Education (PGDE) (Full-Time) and (Sandwich)
Postgraduate Diploma (PGD) in Electrical and Electronic Engineering
Postgraduate Diploma (PGD) in English (Full-Time )
Postgraduate Diploma in Maritime Communications & Navigation (PGD-MC)
Postgraduate Diploma in Maritime Environmental Studies (PGD-ME)
Postgraduate Diploma in Mass Communication (Full-Time)
Postgraduate Diploma in Metallurgical and Materials Engineering (Full-Time )
Postgraduate Diploma in Diploma (PGD) in Music (Full-Time)
Postgraduate Diploma in Philosophy
Postgraduate Diploma in Surveying and Geoinformatics (Full-Time)
Postgraduate Diploma in Theatre Arts (Full-Time)
Postgraduate Diploma (PGD) in Visual Arts (Full-Time)
Also Read: List of postgraduate courses in UNILAG
UNILAG PGD COURSES FOR PART TIME CANDIDATES 
Postgraduate Diploma (PGD) Applied Geophysics (Part-Time)
Postgraduate Diploma (PGD) in Biomedical Engineering (Part-Time)
Postgraduate Diploma (PGD) in Cell Biology and Genetics ( Part-Time)
Postgraduate Diploma in Chemical Engineering (Part-Time)
Postgraduate Diploma in Civil and Environmental Engineering (Part-Time)
Postgraduate Diploma in Computer Science (Part-Time)
Postgraduate Diploma (PGD) in Economics (Part-Time)
Postgraduate Diploma (PGD) in Educational Administration and Planning (Part-Time)
Postgraduate Diploma (PGD) in English ( Part-Time)
Postgraduate Diploma (PGD) in English ( Part-Time)
Postgraduate Diploma in Environmental Design (PGDED) (Part-Time)
Postgraduate Diploma in Finance (PGD) (Part-Time)
Postgraduate Diploma in Guidance and Counselling (Part-Time)
Postgraduate Diploma in Mathematics (Part-Time)
Postgraduate Diploma in Metallurgical and Materials Engineering (Part-Time)
Postgraduate Diploma in Statistics (Part-Time)
Postgraduate Diploma in Surveying and Geoinformatics (PART TIME)