In one way or the other, you might have come across TOEFL. This articles attempts to cover everything you need to know about TOEFL for 2020 Admission. The full meannig of TOEFL is Test Of English as a Foreign Language. The Test comprises four sections which are Reading, Listening, Speaking and Writing. 
Test of English as a Foreign Language (TOEFL) is one of the most popular English proficiency exams accepted at American Universities and schools abroad. TOEFL tests the international students' usage and understanding of English as it is spoken, written and heard in college and University surroundings.  The ETS is responsible for setting the TOEFL questions, conducting the test, and sending each examinee their scorecard.
TOEFL CENTRES IN NIGERIA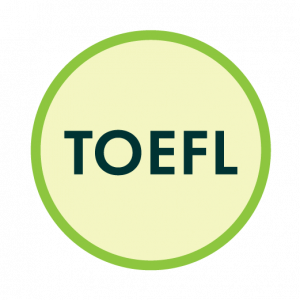 Candidates can register for the TOEFL exam throughout the year. There are various test centres available for TOEFL application. Before filling the application, decide where you will write the exam. Online registration for TOEFL exam will close seven days before the test date.
TOEFL has centres in Lagos, Abuja, Port Harcourt (Rivers State), Ibadan (Oyo State), Owerri (Imo State), Asaba (Delta State), Enugu and Jos (Plateu State). However, you can register from anywhere you are in the world. A testing center will be assigned to you after you register. 
Students who wish to study outside Nigeria are required to appear for the TOEFL exam. However, there are certain eligibility guidelines that students have to qualify before applying for the exam.
GENERAL TOEFL INFORMATION
ETS is the conducting body of TOEFL and has not specified any age limit required to appear for the TOEFL test.
The TOEFL test can be attempted as many times as the candidate wants, but to take a re-test the candidate has to wait for a 12-day period after attempting the first test.
Students who have successfully passed out high school or equivalent are eligible to appear for the exam.
At the TOEFL exam, candidates are required to carry their TOEFL Registration Slip or their TOEFL Admit Card. They will also be required to carry their photo ID as proof (a valid passport) and every other document the student might deem necessary at the examination venue.
HOW TO REGISTER TOEFL
You can register TOEFL through
Phone,
Online,
Mail or
In person at the TOEFL 2019 test registration centre.
TOEFL Online Application
Candidates are required to visit the TOEFL login page and create an online profile. Then they'll be required to pay the exam fee of US$180 (for Indians). Online registration on the ETS website is the fastest and easiest method. Through the online method, you can register anytime and on any day. Be sure to spell your name exactly as it appears on the identification you will bring on the test day, which for Indian students should ideally be their Passport. You will be required to pay with a credit/debit card. Steps include,
Go to the official website of ETS and create your profile.
Fill all the information like your name, address, and email id, etc.
Make sure the information you provide is the same as it is on your passport.
Proceed to pay the application fee.
Candidates wanting to study abroad are required to take the TOEFL exam. Students can generally opt for the TOEFL iBT (Internet-based Test) or the TOEFL PBT (Paper-based Test).
TOEFL Exam Fees
| | |
| --- | --- |
| TOEFL Registration Fee | $180 |
| Late Registration Fee | $40 |
| TOEFL Rescheduling Fees | $60 |
| Reinstatement of canceled scores | $20 |
| Additional score reports (per institution or agency) | $20each |
| Speaking or Writing Section score review | $80 |
| Speaking and Writing Section score review | $160 |
TOEFL Study Centres in Nigeria
Abuja
Anambra
Enugu
Akwa Ibom
Adamawa
Abia
Bauchi
Bayelsa
Benue
Borno
Cross River
Delta
Ebonyi
Edo
Ekiti
Gombe
Imo
Jigawa
Kaduna
Kano
Katsina
Kebbi
Kogi
Kwara
Lagos
Nasarawa
Niger
Ogun
Ondo
Osun
Oyo
Plateau
Rivers
Sokoto
Taraba
Yobe
Zamfara
Register For TOEFL NOW
TOEF Registration is currently ongoing. Call Us at…… to apply
1. TOEFL Reading Questions
In this section, you will read 3-5 passages and answer 10 questions on each passage. The Reading section (60-100 minutes long) assesses your ability to understand and analyze written texts on topics like science and academic discussions.
Each section has a maximum score of 30, so the highest TOEFL score overall is 120. The Reading section presents you with three to five academic passages (pieces of text from academic texts or talks), each approximately 700 words long. Each text will be followed by 12-14 questions and they will be from different topics.
To do well, you need to be used to reading long and complicated paragraphs. You should learn to work with unfamiliar words to be able to infer (make a guess about) their meaning. Texts presented in the Reading section may have multiple focuses and arguments. The time limit also creates difficulty, as you will have to read fast.
2. TOEFL Listening Questions
In the test section, you will hear short conversations as well as long conversations. After the short conversation, you will be asked one question and multiple choices of answers will be given. You have to choose one answer. In long conversations, you will be asked multiple questions based on the conversation.
The Listening section (60-90 minutes long) makes sure you can understand information given to you orally—for example, when you listen to a lecture or speak to a professor at university. This section has four to six lectures and questions that test your understanding of the content, as well as your understanding of the motivations and emotions of speakers. This section has a maximum score of 30.
During Listening, you will be working with recordings of lectures and recordings of conversations. You should expect to listen to four to six lectures that deal with academic topics. Conversations are more casual, so there are usually only two to three of these.
Each bit of audio can be from three to five minutes long, followed by five to six questions. The questions may ask you about the contents of the recording. They may also ask you about what you think happened before or what could happen after. There could also be the "why" and "how" type of questions.
You will hear every audio lecture or conversation only once. There is an exception: Some questions will play back a part of the recording for you to listen to again. However, you cannot depend on this. You should expect to only hear the audio once.
Hearing something only once is the major difficulty with the Listening section. This is why you will need to take good notes
and make educated guesses about what questions you could get.
3. TOEFL Speaking Questions
For you to earn the highest scores in the Speaking Section, your responses must fulfill the demands of the task given with only minor mistakes or lapses.
The Speaking section (20 minutes) consists of six tasks that you complete by talking into a microphone during the test. It is meant to measure how well you can express your thoughts and ideas in English. This is the newest addition to TOEFL. Can you imagine that only a few years ago test-takers did not have to go through it?
Now Speaking is an important part of the test. It judges your ability to speak good English and it can be quite hard. You will not have an interviewer to ask you questions and listen to your answers, you will only have a microphone. Your voice is recorded and someone will listen to your answers later.
There is very little time to answer each question, and there is even less time to prepare each answer before you start talking. Speaking is the hardest part of learning any language. You will do your best if you know what to expect from this section.
You will be given six Speaking tasks in total. Two of them will ask you to express an opinion on an everyday topic. This is the Independent Speaking section. For the Independent Speaking section, all you will hear is a question. You will not need to listen to a long recording or read any long passages.
The four remaining tasks will require you to discuss something that you read and hear. This is the Integrated Speaking section.For Integrated Speaking, you will read a short passage or hear an audio recording followed by a question. You will have up to 30 seconds to prepare a response and up to one minute to record it by speaking into a microphone.
4. TOEFL Writing Questions
The essay should effectively address a topic. The response should be well-organized and well-developed using relevant explanations and detailed support. Furthermore, it should also display unity, progression, and coherence.
Writing section (50 minutes) is all about demonstrating how you can use your English in writing. Here, you will apply your knowledge of grammar and vocabulary and form clear sentences and paragraphs.
All your English skills come together in the last section of TOEFL. This last section is the Writing section. It is the section that judges your writing ability, grammar knowledge and vocabulary usage.
Writing consists of only two tasks: one Integrated Writing task and one Independent Writing task.
The idea behind these tasks is similar to the Speaking section tasks. For the Independent Writing task, you will write an opinion on a casual topic. You will get a question to answer, but you will not need to listen to a long audio recording or read a long passage.
For the Integrated writing task, you will write an essay based on additional reading and listening material. You will have more time (30 minutes) to spend on the Independent task than on the Integrated task (20 minutes), so you will be expected to deliver a very good essay on the former (the Independent task) and a slightly shorter answer on the latter (the Integrated test). Taking notes and creating an outline of your answer is very useful during both parts of the Writing section.
The only way to prepare well for TOEFL Writing is, of course, writing as many practice essays as possible. Remember that your actual opinion does not matter in the Writing section. You can say that you love cold winters and that you hate ice cream, even if you do not. The people grading your essay will look at how well you support your argument and how well you explain your choice. The structure of the essay and clear, grammatically correct sentences are what matter most.
Practice writing essays with a proper introduction, main body and closing paragraph. Refresh your grammar. Learn to use connectors like "therefore," "however," and "although" to make your essay flow better.Do not try to use too many long words, especially if you are not sure what they mean.
10 Steps To Prepare for TOEFL
Get TOEFL Past Questions to understand how questions are set.
Understand that you have no option but to score high
Look for the best study environment for you
Get TOEF Study guide
Ensure to relate with people who can help you out
Don't just read; Practice Questions.
Learn how to write very fast
Learn how to listen and retain as many information as possible
Get as many learning skills as possible
Improve your Spoken English
TOEFL Result
You will receive your results after 10 days of your test. When your scores are declared online, you receive an email intimation about it. Log in to your TOEFL iBT account and click on scores option.
In Summary, TOEFL means "Test of English as a Foreign Language", and it's designed to test your proficiency in English. It's a 4-hour test that covers four main areas of the English language: Reading, Listening, Writing, and of course, Speaking