NABTEB Stands for National Business and Technical Examinations Board. It was founded in 2010 by association of some universities which was led by the University Of Benin. There are two categories of NABTEB which are the O Level and A Level NABTEB. The A Level NABTEB enables you to gain admission into two hundred level without Jamb. This is exactly what we are concerned about in this article.
Apart From NABTEB A Level, you can as well gain admission directly into 200 level with JUPEB and IJMB. See more about Joint University Preliminary Examination Board (JUPEB) by clicking here or click here to read more about Interim Joint Matriculation Board (IJMB) Admission.
NABTEB A-Level is a part of Direct Entry qualification by the Joint Admission and Matriculation Board (JAMB) for students preparing to start their higher education from 200 Level. NABTEB accepts Business-related courses (e.g.: Business Administration, Accounting, Banking & Finance, or Management Courses) or Technical-related courses (e.g.: Architecture, Engineering courses, etc) And courses, like: Tourism, Hotel & Hospitality, Cosmetology, etc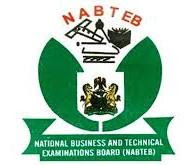 The NABTEB A Level is approved by the Federal Government as a platform for securing admission into a higher institution in the country and abroad. Yearly, about 20,000 applicants put in for the programme in which more than 70% fraction successfully secure admission with it into 200 level to their preferred institution & course.
NABTEB is also Certified By Nigeria University Commission (NUC) as an Advanced level examination that qualify students into 200level via JAMB
NABTEB SUBJECT COMBINATION
Four Subjects are required to register for NABTEB. The NABTEB Subject combination are
English Language (Compulsory)
Three other Subjects related to your Course (E.g Maths, Physics and Chemistry for Engineering Candidates).
Nabteb accepts Science, Art or Social Science Course. Irrespective of the course you are going for, you will be lectured for some time before going for the Examination. When you are done with NABTEB A Level program, you can then move ahead to buy Jamb direct entry form into two hundred level.
NABTEB A Level A'level programme runs for a maximum period of one academic session (9-10 monthS) divided into two(2) semesters. To use your NABTEB A Level result to gain admission into 200 Level, you need to visit Any approved Jamb CBT Centre to obtain a D.E form (Direct Entry), fill them in correlation with your NABTEB A Level result, by then you have the opportunity to choose first and second choice university.
Another interesting thing is, you have the opportunity of choosing your course which will be determined by how many points you were able to obtain from the NABTEB A Level exam from your NABTEB A Level result. Again, NABTEB A Level results do not expire, you can use to gain admission even after ten years you have obtained it.
UNIVERSITIES THAT ACCEPT NABTEB
Not all Universities in Nigeria accept NABTEB. But the good news is that you can use NABTEB Certificate to gain admission into about 70% of Nigerian Universities. The Nigerian Universities that accept NABTEB Are:
University of Benin, Benin City
University of Ilorin, Ilorin
Afe Babalola University, Ado Ekiti
Bowen University, Iwo
Bells University of Technology, Ota, Ogun State
Federal University of Agriculture, Abeokuta
Ladoke Akintola University of Technology
Federal University of Technology, Akure
Federal University of Technology, Owerri
Achievers University, Owo, Ondo State
Caleb University, Imota
Crawford University, Igbesa
Crescent University, Abeokuta
Federal University, Ndufu-Alike, Ikwo
Federal University of Petroleum Resources, Effurun
Fountain University, Oshogbo
Hezekiah University, Umudi, Imo State
Kwararafa University, Wukari, Taraba State
Lead City University, Ibadan
Niger Delta University, Wilberforce Island, Bayelsa State
Osun State University, Oshogbo
Olabisi Onabanjo University, Ago Iwoye, Ogun State
Paul University, Akwa
Redeemers University, Ede, Osun State
Tai Solarin University of Education, Ijagun, Ijebu-Ode
University of Port Harcourt
Wellspring University, Irhirhi, Benin City.
All private universities in Nigeria accept NABTEB.

All Federal and state tech Universities accept it
80% of Eastern Universities accept it.
Anyone can apply for the NABTEB programme
NABTEB A LEVEL FEES
The Application Form Is #15,000
The Hostel fee (optional) #30,000.
NABTEB School fees plus the examination fee is = #70,000.
The sum total of the NABTEB A Level school fees plus the application fee is #115,000.
The NABTEB A Level school payment can be made maximum of three times, the minimum a student can start with is #60,000 plus the hostel fee and the remaining amount (N40, 000) can be paid twice; as interested NABTEB A Level candidates are expected to have paid for the form which is #15,000 (non-refundable) before the resumption to the specified  account and the second and third payment have three months interval for the full payment
NABTEB A LEVEL REGISTRATION
NABTEB A LEVEL REGISTRATION IS CURRENTLY ONGOING. The price of NABTEB A Level for is non-refundable and is #15,000. If you are ready then follow the instructions below on how to register for NABTEB A Level:
1. Click here to download and Print the Registration Form
2. Pay in the application fee which is #15,000 to the following account details
Account Name:
Account Number:
Bank: Guaranty Trust Bank (Gtbank)
3.After payment, scan the copy of the teller indicating payment along with the FILLED application form to [email protected]
4. After reviewing your application form, your NABTEB A Level centre name and address would be sent to you through the same email you used in sending it to us within 48 hours to 72 hours. We advised that you use your personal and active email address to send in your data to us, as further information and instructions would be communicated through the email address used during the registration.
CONTACT: 07032375931
Note:
All details on the NABTEB A Level registration form are meant to be filled correctly with CAPITAL LETTERS,
the teller indicating the payment of the application fee must also be scanned alongside with the filled form which to be sent to [email protected] for processing.
Interested candidates/applicants are advised to discuss with their guardian/parents before applying to the programme
NABTEB A Level calendar starts around September every year and it ends by February for the registration. By February, while the registration is still going on, the lectures for the session will start, which is usually February. The lectures will run through to October. From November the revision of what have been taught for the session will start in all our various study centres for the session will start. NABTEB A Level examination is always around December, and the examination lasts for two weeks. By early February the result should have been released.
NABTEB APPROVED REGISTRATION CENTRES
Ilorin Centre
Lagos Centre
Centre In Osun
Centre In Abeokuta
Centre in Ogun state
Ibadan Centre
centre in PortHarcout
Lagos centre,
UNIBEN Centre
Delta Centre
Grades Obtainable in NABTEB
| | | |
| --- | --- | --- |
| Scores | Grades | Points |
| 70% – 100% | A | 5 Points |
| 60% – 69% | B | 4 Points |
| 50% – 59% | C | 3 Points |
| 45% – 49% | D | 2 Points |
| 40% – 44% | E | 1 Point |
| 39% and Below | F | 0 Point |
NABTEB A LEVEL TIMETABLE
NABTEB Releases timetable close to the exam. The Next timetable for Nabteb shall be released soon.
SAMPLE NABTEB QUESTIONS
HISTORY QUESTIONS
Which of the following was not an Empire in Western Sudan?

Soughai
Kangaba
Ghana
Kanem-Borno

The rise of Ghana Empire was attributed to all but one of these factors?

Geography
Economic
Islamic
Strategic

Ghana Empire was in a strong economic position to maintain the administration of its vast territory because of its?

Large imperial army
Rich export of gold
Flourishing agriculture
All of the above

The origin of ancient Mali was situated in the small kingdom of?

Malinke
Soninke
Sorko and Gabibi
Kanem
5. In A. Beheaded at Gao 1010 A.D., ZaKossi the fifteenth king of the Songhai's Za dynasty was ?
Converted to Islam
Coronated
Born into the royal family
The Sefdymasty of the Mais or kings was peculiar to which of these Empires?

Dahomey
Kanem
Ashante
Katsina

A new capital for Kanem Bornu Empire at Ngazagamu was built by?

Mai Dunama I
Mai Dunama II
Mai Ali – Ghaji
Mai Idris Aloma
Contacts between Zanzibar and the East African Coast with the outside World developed as a result of?

Trade
Navigation
Curiosity
Evangelism

The Omani people were originally?

Africans
Arabs
Greeks
Assyrians

An outcome of regular contacts between peoples of the East African Coast and those
of Asia and Middle East was?
The birth of the Swahili civilization
The establishment of regular trade
Cultural diffusion
All of the above
___________________ is considered to be the largest of the traditional kingdoms in Modern Uganda?

Bunyoro
Ankore
Buganda
Busoga

The founding Kabaka of the Buganda kingdom was?

Kito Kintu
Bemba Musota
Y eboa Mutaka
Kafu Mbamgo

The French policy of assimilation was similar to the

The Portuguese policy of paternalism
British policy of indirect rule
Apartheid policy in south Africa
Warrant chief system
14 The French assimilation policy was mainly practiced in what area of west Africa
Senegal's four communes
The Lagos colony
Cape V erde Islands
The Sahel region of West Africa
15. Casely
Gold Coast
Ivory Coast
Nigeria
Senegal
NABTEB LITERATURE QUESTIONS
Pick the ODD item out in the list. A. EuripidesB. Aeschylus C. Henrik Ibsen D. Aristophanes
The plays written by _________ relied heavily on the use of deus ex machina, the unexpected introduction of a god to solve the dilemma of the character and bring the play to their conclusion.
A. Wole SoyinkaB. Euripides C. Ola Rotimi D. Sophocles
The play Lysistrata is a A. satireB. tragedy
C. melodrama D. farce
Sophocles' best known plays are
A. Oedipus Rex and The Flies
B. Antigone and Oedipus at Colonus C. Oedipus Rex and Electra
D. Antigone and Electra.
Greek drama originated from________ A. festivalsB. initiations C. weddingsD. dithyrambs
Which of these plays does not have an eponymous title? A. Hedda Gabler
B. Macbeth
C. FencesD. Lysistrata
The generation of incompatible interest often between a character and an opposing character Is known as
A. conflict
B. dramatic ironyC. dialogue D. climax
The major feature of drama is _________ A. action and character
B. dialogue and action
C. character and dialogueD. action and epilogue
Drama is different from poetry because a play A. uses elevated language
B. involves tragic elements
C. exists mainly in actionsD. uses many characters.
A dramatic form whose outcome is funny and its actions rather hard to believe is a type of play called a ___________.
A. poetic drama
B. comedyC. farce
D. melodrama
NABTEB PHYSIC QUESTIONS
1. A particle with rest mass m moves with speed 0.6c. Its kinetic energy is …… A. 0.18mc2
B. 0.22mc2
C. 0.25mc2
D. mc2
Which of the following particles is stable?A. Neutron B. Proton C. Pion
D. Muon
To travel at a constant speed, a car engine provides 24 KW of useful power. The driving force on the car is 600 N. At what speed does it travel?
A. 2.5 m s–1 B. 4.0 m s–1
C. 25 m s–1 D. 40 m s–1
A pure semiconductor at room temperature has:
A. more electrons/m2 in its conduction band than holes/m2 in its valence bond B. more electrons/m2 in its conduction band than a typical metal
C. more electrons/m2 in its valence band than at T=0K
D. more electrons/m2 inits conduction band than at T = 0K.
The proper time between two events is measured by clocks at rest in a reference frame in which the two eventsA. occur at the same time
B. occur at the same coordinates
C. occur at separate coordinates
D. occur at separate times and separate coordinates
A handbag weighing 162 N is carried by two students each holding the handle of the bag next to him. If each handle is inclined at 60o to the vertical, find the force on each student's armA. 324 N B.162 N C. 121 N D. 81 N
A rope is being used to pull a mass of 10 kg vertically upward. Determine the tension on the rope, if starting from rest, the mass acquires a velocity of 4 ms-1 in 8s [g= 10ms-2].A. 105 N B. 95 N C. 50 N D.55 N
8. A boy observes a piece of stone at the bottom of a river 6.0 m deep. If he looks vertically from the surface of the river, how far does the stone appear to be from him?
[Refractive index of water = 43 ]
A. 8.0 m B. 4.5 m C. 6.0 m D. 5.5 m
9. A cell has an internal resistance of 0.01 Ω. An instrument that can measure the resistance accurately is ………..
A. Ohm- meter B. Potentiometer C. Electroscope D. oscilloscope
A conductor of length 2m carries a current of 0.8A while kept in a magnetic field of magnetic flux density 0.5 T. The maximum force acting on it is
A. 16.2N
B. 8.0NC. 3.2ND. 0.8N
NATBEB AGRIC QUESTIONS
The dominant agent of weathering in the rain forest region of Nigeria is __A. Water
B. Chemical C. Animal D. Plant
Which of the following is a primary rock-forming mineral?A. Basalt B. Quartz C. Feldspar D. Mica
The physical appearance of soil as indicated by the arrangement of individual particle is known asA. type
B. Capillarity C. texture
D. structure
A crop improvement practice where varieties of crops with desirable qualities are imported to a new area isA. Selection
B. Guarantine C. hybridisation D. introduction
A crop which is self-fertilized is calledA. Hybrid B. pure-line C. mutant D. recessive
Hope you found this helpful? Feel free to share with others and don't fail to ask your questions using the comment.