IELTS registration in Nigeria and IELTS registration in 2019
Do you want to know the procedure for IELTS registration in Nigeria and register  with Amas Nigeria easily? Then, you will find how to do that on this page.
After the introduction of International English Language Testing System, IELTS examination, a lot of candidate have been looking out for IELTS registration procedure on https://www.my.ieltsessentials.com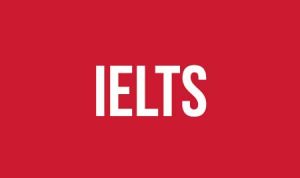 In our previous post, We wrote on programmes that qualify candidates for 200level admission without JAMB. The three programmes are;
Even if these three programmes serve similar purpose, they have their differences. Theses differences can be seen in their different fees, university acceptability etc.
Now that you know about our previous, let us continue with IELTS registration procedure.
If you have been looking out for where to register for IELTS examination in Nigeria, you need to read this article.
The gist is that IELTS registration can be done at almost all the states in Nigeria. In fact, you can easily work in to any of our partnering centers Nationwide or apply online.
So, how do I undergo IELTS registration in Nigeria? See the complete guide below.
IELTS Registration in Nigeria (Full Details)
Follow the procedures below to register for IELTS in 2019.
There are 2 ways to apply for IELTS: online and in person. Instructions for both are as below.
How to Apply Online
In order to apply online, please follow these steps:
Complete the online application form through IELTS Online Registration Platform. You would be required to submit a clear scan of your international passport.
Pay via online transfer or cash, to
Account Name: Flash Learners
Bank Name: GT Bank
Account Number: 0427393889
OR
Payment can also be made via POS at our center closer to you.

Send evidence of payment to [email protected]
Kindly state the NAME OF APPLICANT for which payment is being made, in the email.

A confirmation e-mail will be sent to an applicant within 48hrs of application. 
How to Apply In at our Centre
Filling your details online  and visit any of our office in your state by calling 07032375931 for address.
Note that:
You are expected to come down to our IELTS center with your international passport for registration

The payment options listed in the online application section above are also applicable here

Payment can also be made in cash at the registration point.

Candidates can also pay through bank deposit. Teller should be brought to our Centre.
By following the steps above to this point, you have just successfully registered for IELTS examination.
Now, some candidates will say, "It is not submitting, how do I make sure my application is submitted?" Continue reading below.
If you are undergoing your IELTS registration in 2019 with a laptop/PC, make sure you are using a chrome browser.
Again, make such the passport and the payment information is not more than the required size.
After filling all the information correctly, Click on "submit" at the very end of the registration portal. 
2019 Registration With Mobile Phone
Before you try to login to our IELTS registration portal, note the following;
▪ You should only use advanced browsers like Google chrome (do not use Opera mini)
▪ Some important details may not be visible when you login with mobile phone.
You need to switch your mobile browser to desktop mode because Amas Nigeria IELTS registration portal is designed to perform better desktop.
Finally, We will quickly show you how to check your IELTS registration status on any small phone/smart phone using opera mini.
1 After your registration, a message will be sent to the email address during registration to confirm your application status.
2 In some cases, you may receive a confirmation sms on the mobile number you provided during your ielts registration
3 If you do not receive any of the two messages within 24hrs of registration, kindly call; 07032375931.
Do you have any question on IELTS registration in Nigeria or IELTS registration in 2019? Kindly use the comment section.