University of Ilorin, UNILORIN Admission List . This is what you should do if your name does not appear in UNILORIN Admission List.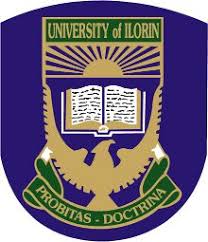 Welcome to Amas Nigeria, The home of Nigerian Educational news. My name is Amadin Idehen David.
Today, I will be showing you how you can secure admission into University of Ilorin, UNILORIN when your name do not appear in the 2017/2018 UNILORIN admission list .
This is not a joke.  
All you need to do is to read on.
Are You Expecting UNILORIN Admission List ?
Results of Candidates who sat for UNILORIN Post Utme have been released by the institution. While some candidates are happy about their scores, others do not know the next step to take.
Also, it is not all candidates that passed the Post UTME examination that will be admitted. This is a sad news as even such students who passed are just like those who failed until they see their names on UNILORIN Admission List .
Read: How to check UNILORIN 2017/2018 Admission List 
Before I go deep into the above topic, I will love to tell you something about about my admission journey.
My name is Amadin Idehen David aka Amas Dave .  I'm currently a student of University of Ibadan. It took me 3-4 years before I gained admission into U.I.
I have travelled North (UNIABUJA, UNILORIN), South (UNIPORT, UNIBEN), East (UNIZIK) and West (U.I) just in search of Admission. Note that I never failed JAMB . However, I failed a post UTME .
So, you see? I feel your pain. I have been there.
The difference between me and you now is that I didn't get this information I'm giving you now. Below are the things I was not aware of;
There was nobody to tell me thatI can gain admission after nine months without writing JAMB.
There was no one to tell me I could take another step if my name did not appear in UNILORIN Admission List .
There was nobody to tell me that JAMB was not meant for everybody .
However, that the case is different now. I'm a 300lv student of the premier university (Theatre Arts) and the owner of Amas Nigeria ?.
What To Do If Your Name is Not in UNILORIN Admission List 
Here, we will show you the list of things to do if you name does not appear University of Ilorin, UNILORIN admission list and also explain the process.
1. Apply for IJMB Programme<<<< ply for JUPEB Programme<<<< ply for UNILORIN Remedial.
IJMBE
I recommend Interim Joint Matriculation Board (IJMB) Programme for all candidates who cannot find their name in 2017 UNILORIN admission list .
IJMB Programme is a 9-11 month Programme that enables her candidates to secure admission into 200lv . The good thing about IJMB is that it does not require JAMB.
This good Programme is moderated by Ahmadu Bello University, Zaria .<<<< ou need to do is to obtain the form, make necessary payments for acceptance and accommodation and begin classes. At the end of the Programme, you will sit for an examination. Two months after the examination, your results will be released. You are then expected to obtain direct entry form using IJMB result as qualification.  If you are the type that wants to kill two birds with a stone, why not register for JAMB also? Your name might just appear in UNILORIN Admission List twice. One for UTME and the other from IJMB. It's your turn to choose one. Budget: 140, 000 to 170,000 (Accommodation inclusive). The Payment can be made on three installments . Read more about IJMBhere< h3>JUPEB Joint University preliminary Examination Board (JUPEB) is Moderated by University of Lagos.
The duration of JUPEB Programme is the same as that of IJMB. The difference however, is that JAMB is required for university Admission . If you need your name to be on the next UNILORIN admission list , you should consider JUP E
Note: When I said JAMB is required, I do not mean it is a requirement to begin Jupeb Programme. What I meant is that you will need to sit for the next JAMB. But this time, instead of gaining admission into 100lv, you will be admitted into 200lv.
Budget: 180,000 to 220,000 (Accommodation inclusive) The payment can be made on three installments.  Read more about JUPEB HERE.UNILORIN Remedial  <<< ou Want to be admitted via Remedial into UNILORIN, you will have to also meet up with their JAMB cut off mark. The advantage a remedial student will be gaining isn't that their chances of gaining admission is higher if they meet the required cut off mark. Finally, if you cannot afford the fees for the above Programmes, kindly fill University of Ibadan as first choice in your next JAMB. Pass their cut off and you won't be denied admission like many universities do. When it come to merited admission in Nigeria, You can bank on the premier university  < b>You can ask questions via the comment section if you need any clarification. <<<< is post on "What to do if your name does not appear on UNILORIN Admission List was helpful to you, kindly share with friends. Read: UNILORIN Latest Admission News< b>This Post appeared First on Amas Nigeria. Kindly give appropriate credit .<<<< gt;<<< ><< p>< /p>