JAMB examination slip print which reflects each candidate exam schedule is available for printing on JAMB portal.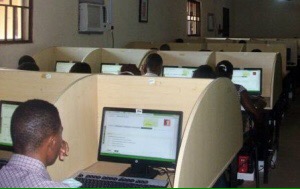 This is to inform all the candidates whose UTME results were cancelled by JAMB and notified to rewrite on 1st of July, that the JAMB examination slip print is now available and that candidates can print the slips online.
JAMB EXAMINATION SLIP PRINT PROCEDURES
JAMB Examination slip printing is very easy. All you would be required to print your JAMB exam slip that reflect your examination schedule is your registration number. Follow the steps outlined below for the process:
1. Go to JAMB UTME e-slip printing page at http://www.jamb.org.ng/PrintExamslip/PrintExaminationSlip.
2. Supply your JAMB Registration Number or Email address in the appropriate column.
3. Finally, click on 'Print Examination Slip' to access your exam schedule.
4. Kindly share this post to help others.
Note: Please allow popup for JAMB site (www.jamb.org.ng) from your browser .
For latest JAMB updates click HERE