IJMB Result Checker . How to check your IJMB Result .
The Interim Joint Matriculation Board (IJMB) results for the 2016/2017 is out for candidates who sat for the February 2017 examination.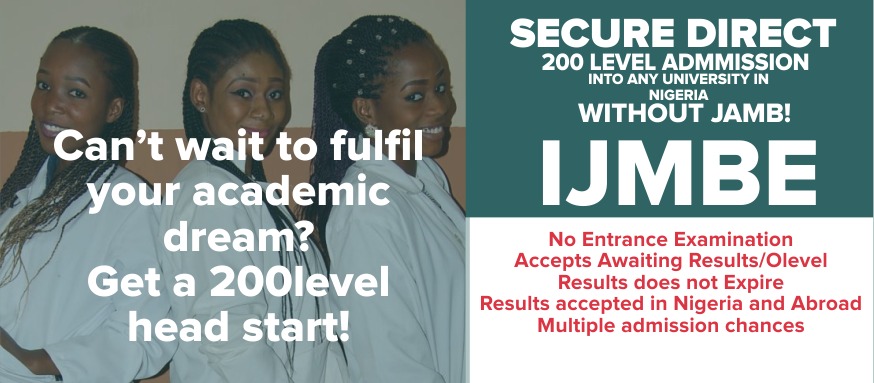 We are pleased to inform everyone who sat for this year IJMB Examination that the board has released the examination result and it is available for collection at every accredited IJMB center.
Candidates expecting IJMB results have asked severally if this is available IJMB Result Checker where they can check their results online. The answer to that question is No.
There is nothing like  IJMB Result Checker Online. We hereby implore you to avoid pay money to fraudulently individuals claiming to help you check your IJMB Result online.
Ignore our warning and get scammed scammed!
IJMB Result Checker – How to Check your IJMB Result 
IJMB result is available only at the various IJMB centers in Nigeria. What we mean by various centres is; the centres you attended classes
IJMB Result Checker – How much do I need to get my IJMB Result 
Collection of IJMB result is not free in most Interim Joint Matriculation Board centers in Nigeria. The IJMB collection charges varies from centre to centre.
Amas Nigeria gathered that there are some centres in Nigeria that issue IJMB result to their students without charges. However, the charges would have been added to school fees.
Be sure to ask if your if your Result charges is part of your fee before registration .
Just as we said before, the charge vary. In some centres it as low as N5,000 while some other centers charge about N15,000.
It is worthy of note that some centres in Ilorin charge up to 30,000 to give out IJMB results to their candidates .
If you have a good relationship with your coordinator, you can call to ask over the phone.
Now that we have covered the topic on IJMB Result Checker , we implore you to ask questions via the comment section if there is anything you don't understand  contact you IJMBE center director to get this information.
Read: IJMB Latest Admission News
Don't forget to share this post with friends on social media
---