The list of 10 best polytechnics in Nigeria will be our major concern in this post, list of top 10 best polytechnic. We are sure you are in search of the best polytechnics in Nigeria that's why you came across this post.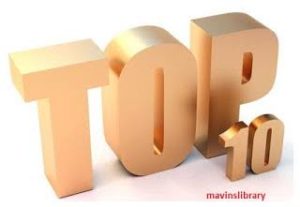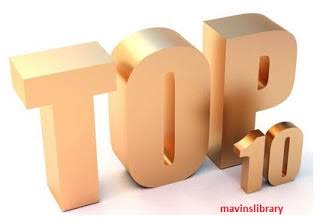 A lot of students apply to Study in Polytechnics in Nigeria. This is a yearly trend in Nigeria as students aspire to study in higher institutions.
Furthermore, many students don't just want to go to any Polytechnic but the best Polytechnic 
Most students who are not given admission in their preferred university. This result to applying for Polytechnic admission. SIn every the only available choice is to choose a polytechnic, they tend to search for  best Polytechnics to study.
Are you looking for the Best Polytechnic in Nigeria to study in? Here in AmasNigeria, we have compiled top 10 Polytechnics you can study in Nigeria.
Also Read: List of 2017 TOP 10 Best Universities In Nigeria
Best Polytechnics In Nigeria
1. Federal Polytechnic Auchi (Auchi Poly)
Auchi Polytecnic was founded in 1963 as a Technical College and was offered to the Midwestern Region as a Gift by the British.
The Federal Polytechnic Auchi specialization is mostly in the engineering. Others are applied sciences and technology, environmental studies, management studies. THey also specialize on arts and industrial design.
The polytechnic is in Edo State of Nigeria.
2. Yaba College of Technology (YABATECH)
Yaba College of Technology (YABATECH) is one of the best College in Nigeria. The College was established in 1947.
The Yaba College of Technology (YABATECH) is the first higher institution in Nigeria to establish a Centre for Entrepreneurship Development. This centre was in linkages with the world of commerce and industry.
The college is in Lagos state, Nigeria.
3. Federal Polytechnic Nekede (Poly Nekede)
The Federal Polytechnic Nekede is a Federal government Owned Polytechnic. The polytechnic was established in 1978. It is located in Nekede region of Imo State.
4. The Polytechnic Ibadan (Poly Ibadan)
Founded in 1970, the Polytechnic Ibadan also known as Poly Ibadan. It is an institution of Higher Learning Located in Oyo State.
The Polytechnic succeeded the erstwhile Technical College, Ibadan.
5. Lagos State Polytechnic (LASPOTECH)
The Lagos State Polytechnic is State Government Owned Institution. The institution offers National Diploma (ND) and Higher National Programmes.
6. Osun State Polytechnic (OSUN POLY)
The Osun State Polytechnic, Iree also known as OSPOLY is a higher institution of learning located in Iree, Osun State, Nigeria.
7. Federal Polytechnic Ilaro (Ilaro Poly)
The federal Polytechnic Ilaro is Federal government Owned Institution located in the South Western Part of the Country.
The institution was established by law on July 25, 1979 and opened her gates to the public on November 15, 1979.
8. Imo State Polytechnic (Imo Poly)
The Imo State Polytechnic is located in Umuagwo, Imo State of Nigeria. The polytechnic was established in 1978 as a College of Agriculture. It was later upgraded to a Polytechnics in 2007.
9. Federal Polytechnic Oko (Oko Poly)
This is a Federal Government owned Polytechnic located in the South Eastern region of Nigeria.
It was previously known as College of Arts, Science and Technology. It was later upgraded to what it is known today as the Federal Polytechnic Oko.
10. Kaduna Polytechnic
The Kaduna Polytechnic was established in 1956. Then, it was called Kaduna Technical Institut. It is located at Tudun Wada local government area of Kaduna State.