The Management of the Adekunle Ajasin University Akungba (AAUA) has announced the resumption date of New students and returning students to be on the 5th of March and 12th of March Respectively.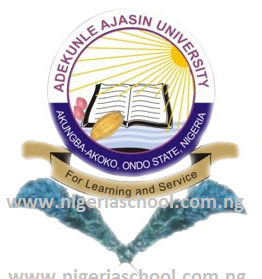 AAUA Accommodation Notice
Interested students can obtain their Application Forms online as from Monday, 27th February, 2017, by following these steps:
1. Visit www.hostel.aaua.edu.ng
2. Log in with your Matric Number (Returning Students) or JAMB Reg. No. (New Students), and select your current level.
3. Complete the Bio-data Form accordingly.
4. Make a payment of #1,000.00 for Application Form online via BANKIT or E-TRANZACT.
5. Print out the Application Form after payment.
6. If eligible to pay the Hostel fees, Kindly proceed with the payment via BANKIT (as in step 4) as follows: Male (#8,000), Female(#10,000), FDR (#5,000).
NOTE: Only those who have paid their school fees can pay the Hostel Fees.
7. Print out the Hostel Slip which contains the Hostel Name, Room Number and the Bed Space Number.
8. Submit a photocopy of your Application Form and the Hostel Slip to the Hall Manager.
Immediately the list is out, it will be announced.