In this post We want to show you the list of 5 things you must not take to Jamb Examination Centre .
JAMB has banned 2018 UTME candidates from coming to the exam hall with some items. If you are writing this exam, don't go to the exam hall with these five things we are going to mention here.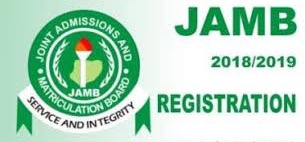 The 2018 Unified Tertiary Matriculation Examination is around the corner, and as part of efforts to curb malpractice in the examination, JAMB has set new strategies in place.
According to JAMB, CCTV cameras and electronic jammers will be installed across all CBT centers in the country to deactivate mobile networks.
JAMB has also announced that all lens detectors will also be made available in all centres to check all eyeglasses.
Due to these new strategies, the Joint Admission and Matriculation Board has banned and warned candidates from coming to centres with these items.
Also Read: latest JAMB News 
5 Things you must not take to JAMB Examination Centre
1. Wristwatches.
JAMB says it has discovered that during the conduct of the 2017 UTME, electronic devices including wristwatches and other devices were used to perpetrate examination malpractice.
"So, for next year, (2018) we have banned the use of wristwatches and pens by candidates and other persons in the examination hall". JAMB said.
2. Writing materials
There is no need to go to exam hall with pens, pencils, erasers, and sharpeners since the Unified Tertiary Matriculation Examination is now computer based.
3. Spectacles
Any candidates going for the 2018 UTME is not expected to wear spectacles as JAMB listed eyeglasses as part of the banned items.
This according to JAMB Registrar, Prof Is-haq Oloyede is the reason the exam body install lens detector in all CBT centres.
He said, "the lens detectors will also be made available at all centres to find out the status of all eyeglasses if a candidate or anyone must go in with it.
4. Mobile phone
Your mobile phone too is not allowed to be taken to the CBT centres. According to JAMB, your phones will be deactivated if you bring it to the exam hall.
To all the CBT centres, the rule this year is that electronic jammers will be installed across all the centres to deactivate all mobile phone networks because we have seen what many of them have done with phones and other electronic tools"
5. Calculators
Just like other electronic devices, JAMB has banned the use of calculators in the UTME exam hall