This is to inform the general public that the Matriculation date for University of Ibadan newly admitted students for 2016 /2017 session is out is out.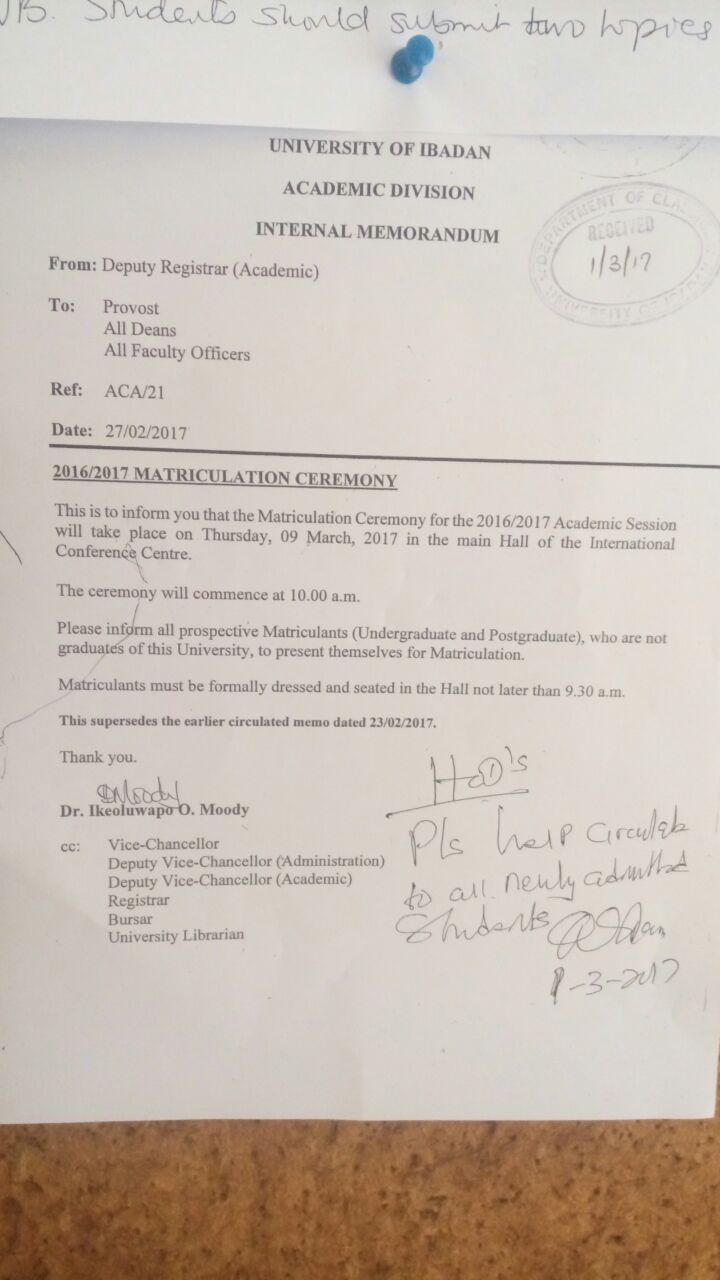 U.I Matriculation for 2016/2017
In the letter address to the provost, all Deans, and all faculty officers and signed by Dr Ikeoluwapo .O. Moody, the Matriculation is dated to hold on Thursday, 9th March, 2017 in the main hall of international conference center.
Prospective Matriculants are hereby advised to present themselves for Matriculation and also be properly dressed.
Matriculants are advised to have been seated in the hall by 9:30am as they wait quietly for the programme that will begin by 10am.
This information superceeds the date earlier circulated on 23/2/2017
Do you wish to ask us any question related to the post above, kindly use the comment section or follow us on twitter and tweet @amas_nigeria and we will reply as soon as possible.