University of Ibadan fees for 2017/2018 Session is yet to be released. However, we will give you insights from last session until this is updated.
This is to inform all students of the University of Ibadan that the management of the University is yet to release the scheduled school fees payment for her 2017/2018 students.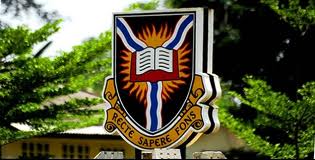 However, we will be providing details on University of Ibadan Fees for 2016/2017 Session. This will help you gain insight of what shoUlf be expected.
Note: This post will be updated as soon as University of Ibadan fees for 2017/2018 academic session is released. We advise that you bookmark this page.
University of Ibadan Fees for 2016/2017 session
1. SCHOOL FEES PAYMENT HAS COMMENCED FOR ALL STUDENTS
2. SCHOOL FEES PAYMENT WILL CLOSE ON THE 3RD OF APRIL, 2017
3. LATE SCHOOL FEES PAYMENT WILL IMMIDIATELY COMMENCE ON THE 4TH OF APRIL, 2017. THIS WILL ATTRACT #5,000.00 NAIRA
4. HALL APPLICATION FOR BOTH FRESHERS AND FINALISTS CLOSES ON TUESDAY THE 7TH OF MARCH 2017
5. COURSE REGISTRATION CLOSES ON THE 17TH OF APRIL, 2017, THERE WILL BE NO LATE REGISTRATION AFTER IT CLOSES
6. IF YOU HAVE MADE PAYMENT OF FEES/ACCOMMODATION LEVEY AND IT DOES NOT REFLECT ON YOUR PORTAL, KINDLY QUERY REMITA ON THE HOMEPAGE OF YOUR PORTAL, THEN RE-LOGIN AFTERWARDS
HOW TO PAY UNIVERSITY OF IBADAN FEES /ACCOMMODATION
-Log in to the portal with your username and password (matric number)
-Click on Pay your fees
-Select the fee item
-Click on Remita and generate your RRR
-Make payment with either Card, internet banking or Pay at bank option
NOTE: Kindly Query Remita if payment does not reflect on your portal login into your portal to see payments and retrieve receipts from faculty finance unit.
Students are advised to revisit the registration portal http://portal.ui.edu.ng/ and either reset previous registration or edit saved registration. All inconveniences are regretted. NOTICE !!! 2016/2017 SESSION.
Read: UI Latest Admission News