Study in Canada from Nigeria Agent . Study permit in Canada from Nigeria is now achievable with us. We will help you process all your admission until you are admitted to study your desired course.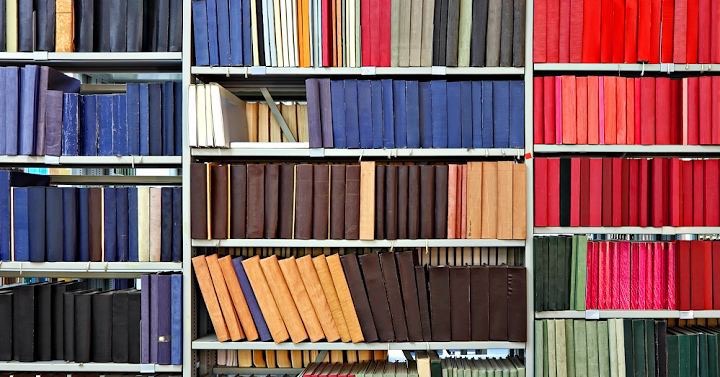 Do you wish to study in Canada from Nigeria and you do not know the necessary steps to follow? In this post, We will show you all you need to know about studying in Canada for international students.
For those that are yet to realize, Canada is not all about natural scenic beauty. Many Universities in Canada are top ranking universities in the world. It is worthy of note that Canada is a home to over 26 universities in the QS ranking universities in the world. Studying in Canada will help international students have a feel of student friendly cities, research based programme. Be it engineering or management colleges, Canada has got it all covered.
Below are some of the major reasons you should study in Canada from Nigeria .
WHY YOU SHOULD STUDY IN CANADA FROM NIGERIA 
Top Ranking Universities
Canada is one of the countries in the world that can boast of top universities in the world. The country is well recognized for housing about 260,000 international students applying for different courses. Also, degrees from Canada are widely accepted i the world. In some cases students with degrees from US and UK seeking jobs in Canada will have had to re-certify because Canada prefers its own certification. However, certificates from Canada is highly considered in US and U.K Without any re-certification.
World-class Education at Affordable Cost
Canada is usually preferred to other study abroad countries like USA because of the world class education at affordable cost. The institutions in Canada are widely known to be research oriented. The different universities and colleges offer different courses in diverse field. There two factors that should be considered before arriving at the fees payable when you study in Canada includes; the institution the student wish to study and the courses He/She is applying for.
However, the average tuition fee for international students that wish to study in Canada is between $8000 to $25000 yearly. In the US, the average fee for MBA programme is about $50,000 yearly.
Work While You Study
This is probably one of the top reasons to study in Canada. After all, who does not want to earn few bucks to cut down their cost of study abroad. Aspirants have the advantage of being able to work during their stay in the country. This allows students to pay for various expenses including accommodation, stationary, travel and personal expenses. Students can work either on campus or off campus, it depends on where the students intends to work and availability of work opportunity.
Full-time students are eligible to work off campus; however, they must be enrolled in a recognised institution. Eligible students can work up to 20 hours per week during their studies and full-time during their semester breaks.
While students who want to work on campus do not require work permit, they must have a valid study permit and be a full-time student.
Potentiality of Immigration
After studying in Canada, students probably want to make their temporary stay permanent in the country. This is only possible when students have a full-time job post programme. Canada is known for its Express Entry scheme, where international students or professionals with sufficient skills and work experience are invited to be a permanent resident of the country. The main requirement of the Express Entry scheme is student's ability to embrace Canadian culture and in some way contribute towards the economy.
Multicultural Environment
The country has welcomed more than 15 million international citizens of all religion, caste and cultures. The multicultural environment provides students with opportunity to interact with people from diverse backgrounds. Canada is a country with diverse languages. Along with English, French is the next most spoken language in the country. These are the two official languages of Canada. Among the non official languages, Punjabi (the language spoken in one of the states of India) happens to be the third most spoken language. International students are likely to come across people speaking different languages, thus the feeling of an outsider is rare.
High Tech Country
According to Global Innovation Index, Canada is among the top innovative countries in the world. The country is at forefront when it comes to computer and information technology and is widely known for its reputation in diverse fields covering top courses in Canada including telecommunications, engineering, biotechnology, aerospace engineering and environmental industries to name a few. One of top reasons to study in Canada is research based programme incorporated in the Canadian education system. In fact, Canada is the first country in the world to introduce internet in schools and libraries.
Home to Major Student Friendly Cities
Being a giant country, Canada, is home to some of the most popular cities for students. For international students, the sheer choice of cities to study in Canada can be a difficult task. The tie breaker for this choice is the city where the university is located. It would be unfair to rank the beautiful cities Canada has to offer. According to QS best student cities in Canada ranking 2017, Montreal tops the list with McGill University adding feathers to its cap. The list is followed by Vancouver, Toronto, Ottawa and Quebec among others. Each city has something to offer, while Montreal has largely English-speaking population, knowledge of French would be of great help in Quebec.
Considering the above top reasons to study in Canada, no wonder Canada pops up in students mind whenever picking a study abroad destination. The journey of studying in the country in itself is an experience of a lifetime which can only be felt once one gets there. Also, You don't have to worry about getting shot by a cop because of your skin color or getting blown with explosives when partying at a gay bar or getting shot by a crazy psycho at school.
WHAT IT MAY COST TO STUDY IN CANADA FROM NIGERIA
To pay for the cost of studying in Canada , the general rule that applies that a student must have at least $10,000 in addition to one year Course fee.
Cost of Learning in Canada
In Canada, the education is not very cheap. This is mostly true
for international students. International students usually pay time two of the amount payable by local students.
However, Studying in Canada is a lot more cheaper when compared to universities in the United Kingdom, Australia etc. This alone make Canada one of the countries you should consider if you wish to study abroad.
Students who wish to study in Canada should be aware that the program you are applying for determines your tuition fees. Usually, Undergraduate students should expect to pay lesser amount compared to students coming for their masters.
Students applying for masters are expected to pay between $10,000 to $25,000 depending on the program. For Undergraduates, expect to pay $10,000 for one year or two semesters.
Cost of Accommodation
A considerable amount of the annual educational budget for international students is usually on accommodation. You have the choice of living on campus or off campus. The cost of living on campus is usually higher than that of those living off campus. So, if you plan to live outside the school campus, you will be able to find cheaper accommodation. However, you should note that accommodations in mega cities such as Toronto and Montreal are usually higher.
In summary , you will be paying between $5000-$6000 every year to secure accommodation if you want to study in Canada.
Other Cost of Living
In the aspect of the cost of living for students who wish to study in Canada from Nigeria , the student will have to consider food, clothing, transportation and expenses the comes from social going to social activities. Although one can considerably work on the level of spending, however, you will need to eat and have fun with your friends occasionally. This will cost you between $4000 -$5000 per year.
For international students to work and study in Canada, they will have to obtain off-campus work permit. This permit can only be requested for after studying full time in Canada for about 6 months. International students can work on campus without permit. However, work on campus is very hard to come by.
International students can expect to spend a minimum amount of $20,000 per year on an undergraduate diploma or degree program including living costs and accommodation.