Brief history of the first university in Nigeria will be discussed here. Kindly read the stages the oldest university in Nigeria have passed through.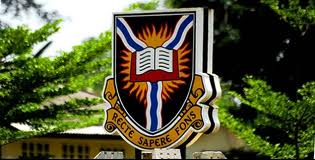 The origins of the oldest university in Nigeria begins with Yaba College which was established in the year 1932 in Lagos. This became the first tertiary institution in Nigeria .
The Yaba College was later transferred to Ibadan and was called University College of Ibadan in 1948.
The oldest university in Nigeria first Nigerian vice chancellor is Kenneth Dike. The library of the University of Ibadan was named After Him. The official website of University of Ibadan is www.ui.edu.ng
Faculties in the First University in Nigeria 
The University of Ibadan which is the first University in Nigeria, can boast of 13 faculties in the institution. These includes;
Faculty of Agriculture and Forestry.
The Faculty of Arts.
Faculty of Basic Medical Sciences.
Clinical Sciences.
Dentistry.
Education.
Law.
Pharmacy.
Public health.
sciences.
Technology.
The Faculty of Social Sciences.
Vectirinary Medicine .
The University of Ibadan have tw different campuses. This includes the main campus and the college of medicine which comprises Basic medical science, clinical science, dentistry and public health. The campus is usually referred to as UCH (University College Hospital)
Institutes in The First University in Nigeria (University of Ibadan) .
Currently, the University of Ibadan have six (6) institutes. These institutes are one of the best around the country.
Below, we have provided the list of institute in University of Ibadan;
Institute of African studies.
Institute of child health.
Institute of education.
Advanced medical research and training.
Institute of Peace and strategic studies.
LES institute of PAU.
Halls of Residence in University of Ibadan.
The buildings of university of Ibadan halls are magnificent and one of the best in Nigeria. The accommodation in the halls of residence ranges from one to four persons per room.