This is the list of the cheapest universities in Nigeria. It is possible that you have read other fees online. If you are reading this, you will notice our list is kinda different.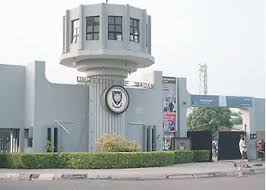 Before compiling this list we did a lot of research. We at AMASNIGERIA can assure you that the figures of the cheapest universities here are the most accurate online as at the time of doing this post.
It is a good practice to search for the fee of a university before applying. This is Because a student can apply for admission into an institution and find out that the tuition fee is above what He/She can afford.
Please kindly note that the fees below are for returning students.
Below we have the list of the cheapest universities in Nigeria and their school fees.
Cheapest Universities In Nigeria
1. University of Benin (UNIBEN) UNIBEN Latest News
UNIBEN also referred to as The Great University of Benin – is one of Nigeria's first generation federal universities. The University of Benin was founded in 1970. It started as an Institute of Technology and became a full-fledged University on 1 July 1971.
Following NUC's directives, the university experimented with the Collegiate System in 1991/92 and 1992/93. However, in the light of new developments, the university reverted to the Faculty System in January 1994. Presently, the university essentially operates the Faculty System except for the Schools of Medicine, Dentistry, Basic Medical Sciences, and Institute of Child Health, which reverted to the Collegiate System in August 1999, with a Provost as its administrative head.
The faculties include Agriculture, Arts, Education, Engineering, Law, Life Sciences, Management Sciences, Pharmacy, Physical Sciences, Social Sciences, Environmental Science and Center For Entrepreneurship Study.
School Fees from: ₦ 14,500
2. University of Ibadan (UI)
The University of Ibadan (UI) is the oldest and one of the most prestigious Nigerian universities, and is located five miles (8 kilometres) from the centre of the major city of Ibadan in Western Nigeria. Besides the College of Medicine, there are now eleven other faculties: Arts , Science, Agriculture and Forestry, Social Sciences, Education, Veterinary Medicine, Technology, Law, Pharmacy, Public Health, and Dentistry. The University has residential and sports facilities for staff and students on campus, as well as separate botanical and zoological gardens.
School fees from: ₦19,500
3. Ahmadu Bello University ABU Latest News
Ahmadu Bello University (ABU) is a federal government research university located in Zaria, Kaduna State. ABU was founded on October 4, 1962, as the University of Northern Nigeria.
The university operates two campuses: Samaru (main) and Kongo in Zaria. There is also pre-degree School located in Funtua few kilometres away from main campus owned by the university.
The Samaru campus houses the administrative offices, faculties of; sciences, social-sciences, arts and languages, education, environmental design, engineering, medical sciences. agricultural sciences and research facilities. The Kongo campus hosts the faculties of Law and Administration.
The Faculty of Administration consists of Accounting, Business Administration, Local Government and Development Studies and Public Administration Departments. Additionally, the university is responsible for a variety of other institutions and programs at other locations.
ABU Zaria school fees is among the cheapest in Nigeria. The most expensive fees at degree level is MBBS 100 level and it is currently twenty five thousand two hundred and fifty naira N25, 250 to twenty seven thousand five hundred naira N27, 750 per session as at now. The higher level students pay lower fees as it degenerate by 3000 & below as you proceed upward. However, your course would determine your fee.
4. Federal University of Agriculture, Abeokuta (FUNAAB) FUNAAB Latest News 
The Federal University of Agriculture Abeokuta, Ogun State, or FUNAAB, (FUNAAB) was established on 1 January 1988 by the Federal Government when four universities of technology, earlier merged in 1984, were demerged. This led to the creation of the first two universities of agriculture in Abeokuta and Makurdi.
The university is one of the three universities of agriculture in Nigeria, the other being in Makurdi (Benue State) and Umudike (Abia State). The university started at its mini-campus in Isale-Igbein in the heart of Abeokuta, the capital of Ogun State.
In December 1997 it moverd to its permanent site on a 10,000-hectare campus which is located next to the Ogun-Oshun River Basin Development Authority on the Abeokuta-Ibadan road in the North Eastern end of the city, 15 km from Abeokuta City Centre.
School Fees Range: ₦ 32,000
5. Bayero University, Kano (BUK) BUK Latest News 
Bayero University Kano (BUK) is a university situated in Kano, Kano State, Nigeria. It was founded in 1977, when it was renamed from Bayero University College and upgraded from university college to university. It has Faculties of Agriculture, Arts and Islamic Studies, Education, Engineering, Law, Medicine, Science, Earth and Environmental Studies, Pharmacy, Social, Management Science and the recent Faculty of Computer Science & Information Technology.
Research Centers include: Center for Dryland Agriculture, Center for Biotechnology Research, Center for Renewable Energy and Center for the Study of Nigerian Languages among others.
School Fees Range: ₦ 33,000
6. University of Calabar (UNICAL) UNICAL Latest News
The University of Calabar – also known as UNICAL – is a university situated in Calabar, Cross River State, southeastern Nigeria. It is one of Nigeria's second generation federal universities.
The University of Calabar was a campus of the University of Nigeria until 1975. The architecture was designed by John Elliott. It was established by decree to fulfill this traditional mandate, its motto "Knowledge for Service".
The male students are known as Malabites, while the female students are Malabresses. The male hostel is called Malabo. This was a result of challenges faced by the students at a time which coincided with the suffering experienced in Malabo by Nigerian deportees from Equatorial Guinea (whose capital is Malabo) at the time.
School Fees Range: ₦ 35,000
7. University of Abuja, Gwagwalada (UNIABUJA) UNIABUJA Latest News
The University of Abuja in the Nigerian capital Abuja was established on January 1, 1988 (under Decree No. 110 of 1992 as amended) as a dual-mode university with the mandate to run conventional and distance learning programmes.
The Law Faculty being the pride of the University of Abuja, is known for having one of the most Organised Student Representative Councils (LAWSAN) in the Country.
The university has its mini campus in Gwagwalada, Abuja, Nigeria and a permanent site covering about 11,824 hectares located along the Kaduna – Lokoja – Abuja Road. The Permanent site is home to the Faculties of Arts, Science, Management Science Veterinary medicine, Agriculture and Engineering with the College of medicine and contains the university senate and other administrative building. The mini campus is still the temporary location to the Faculties of education social science, and law.
School Fees Range: ₦ 36,000We will update the list; cheapest Universities in Nigeria from time to time.