Do you want to study in the best school of nursing in Nigeria or you are searching for the best Nursing schools in Nigeria for information purpose?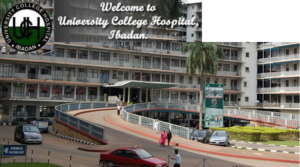 Your answer to the above questions is probably yes. If we predicted your answers right, this post is for you.
In this post we will show you the top 10 best schools to study nursing in Nigeria. If you study nursing in any of the schools below, you will not regret it.
Nursing, as an essential part of the health care system, encompasses the promotion of health, prevention of illness, and care of physically ill, mentally ill, and disabled people of all ages, in all health care and other community settings.
So, if you are going for the course, you should go for one of the best Nursing schools
Also Read: Cheapest Universities in Nigeria 
Top 10 Best Nursing Schools In Nigeria
Below is the complete list of the top 10 best Nursing schools in Nigeria.
1. School of Nursing University College Hospital Ibadan.
2. F.C.T School of Nursing Gwagwalada Abuja.
3. School of Nursing University Of Benin Teaching Hospital(UBTH)
4. University of Nigeria School of Nursing
5. Ahmado Bello University Teaching Hospital School of Nursing
6. ECWA School of Nursing, Egbe
7. Mater School Of Nursing
8. School Of Nursing, Joint Hospital Mbano
9. School of Nursing, Lagos University Teaching Hospital(LUTH)
10. School Of Nursing, Obafemi Awolowo University Teaching Hospital
Now that you know the top 10 best Nursing schools in Nigeria, it's your turn to make a choice.