2019/2020 JUPEB Registration / JUPEB Registration Form for 2019/2020 Session / JUPEB School Fees/ JUPEB Study Centers / 2019/2020 JUPEB Form.
---
Helplines: 07032375931 or 09098985275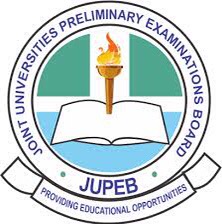 ---
Amas Nigeria is using this medium to inform all interested candidates that 2019/2020 JUPEB Registration form is currently on sale.
In this post We will be providing a general guide on how you can successfully register for JUPEB Programme without the fear of Scam.
In this post, we will be also be briefing you on the following;
What JUPEB is all About 
Advantages of JUPEB 
JUPEB Study Centres 
JUPEB School Fees 
JUPEB Registration Procedures
What is JUPEB Programme 
JUPEB means Joint University Preliminary Examination Board. The Programme is moderated by University of Lagos with different affiliated centres nationwide.
Furthermore, JUPEB is a year Programme that qualifies successful candidates for 200level admission without jamb. This simply means that JUPEB candidates  do not need to bother about JAMB before securing admission into their preferred Universities.
Another good thing about JUPEB is that about 90% of Nigerian universities accept the result for admission in to any department provided you meet the required Cut Off Mark for the course.
Advantages of JUPEB Programme 
Below are some of the basic advantages of the Joint University Preliminary Examination Board, JUPEB Programme;
Admission without JAMB
Direct admission into 200level
Short duration (A year Programme)
90% of Nigerian University acceptability.
JUPEB programme is approved by Nigeria University Commission
JUPEB is more economical, because it will save you the cost and stress of 100 level as you will be admitted directly into 200 level upon completion of the Programme.
Students with awaiting results can also register for JUPEB.
JUPEB Study Centers 
Amas Nigeria have different partnering JUPEB Study Centers in Nigeria. If you are considering doing your 2018/2019 JUPEB Registration now, We advise that you visit any of our registration centers closer to you to complete your registration. We do not encourage our students to make payments online because you never can tell if you are paying to the right person.
To get more inf about our available centres kindly click here 
JUPEB School Fees
JUPEB Fees vary from 175,000 to 230,000. Below, We have provided the fees for some of our major centres.
Lagos: 250,000
Abuja: 250,000
Rivers: 250,000
Enugu: 260,000
Oyo State: 250,000
Ilorin:  240,000.
The fees above covers up for both school fees, acceptance fees and accommodation fees. The payments above can be made on installments.
2019/2020 JUPEB Registration Procedures 
JUPEB registration for 2019/2020 academic session is still ongoing. You can enrol with us by visiting at of our registration centre in Nigeria to avoid online Scam. Kindly contact any of the numbers below for address
A prospective candidate is expected to come to the registration centre with a form/apllication fee of #10,000 only and two passport photographs.
Also check:  JUPEB registration closing date 
HELPLINES:
07032375931 or 09098985275
Email: [email protected]
Do you have any question on 2019/2020 JUPEB Registration ? Kindly use the comment section of this post. We will reply as soon as possible.