University of Ibadan Postgraduate School Requirements – In this post, We will be showing you the University of Ibadan Postgraduate Admission Requirement.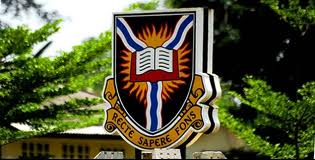 After reading this post, you should know the University of Ibadan Postgraduate School Requirements. It is worthy of note that's University of Ibadan is one of the best universities in Africa when's it comes to both undergraduate and postgraduate Programmes.
Admission in University of Ibadan postgraduate Admission is based on merit. This simply means that you can apply from any part of the world without fear of discriminate on the basis of race, sex, age, sexual or affectionate preference, religion, national or ethnic origin, or physically challenged .
Applications into the postgraduate college of the University of Ibadan are considered on a competitive basis by the Faculty Admissions Committee. The committee evaluates all available information of the applicants and selects the best qualified applicants from those whose credentials meet the set standards for admission. Interviews or subject tests may be required for admission into some postgraduate programmes.
University of Ibadan Postgraduate School Requirements
A. The university of Ibadan postgraduate school requirements for all postgraduate Courses is as  follows:
A first degree of the University of Ibadan or any other recognized institution and / or
A Higher National Diploma of other recognized Institutions in the relevant discipline.
B. All applicants to the Postgraduate college of the University of Ibadan must have their 'O' Level first degree matriculation requirements of the University of Ibadan which is having passed FIVE (5) 'O' Level subjects at a single sitting, or SIX (6) 'O' level credits at two sittings.
These 'O' Level credits must include English Language for all Postgraduate applicants and Mathematics for Science-based disciplines.
C. Foreign applicants into the Postgraduate College of the University of Ibadan are expected to have a bachelor's degree with at least a Second Class Upper Division from Universities recognised by the Senate of UI. Proficiency in reading, writing, speaking and understanding English is also required for admission into the institution.
D. Candidates who, in addition to a good first degree already hold acceptable postgraduate degrees, may be considered for direct admission to the M.Phil and Ph.D. Programmes of UI.
E. Applicants for the degree of Master and Postgraduate Diplomas at U. I. would be required to sit for a proficiency test and obtain a mark of at least 40% in the test before being admitted for the degree of Master and Postgraduate Diploma.
F. Academic records of applicants are also examined to determine whether he/ she has established a firm basis for graduate work in the field.
You should note that their might be additional requirements based on the department you are applying for. Before applicants are admitted into the Postgraduate College of the University of Ibadan a comparison of the academic merits of all applicants applying in the same field are being checked then the most qualified applicants are admitted.
University of Ibadan, UI postgraduate School Application Guide.
(a) All application forms are to be submitted on-line. Applicants are to approach any of the Banks listed on the invoice. Note that E-channels are available at GTB and Skye Bank PLC.
(b) Incomplete information from an applicant may delay or halt action on such application.
(c) A candidate may apply to only one department or programme.
(d) Applicants are to upload their relevant credentials and submit along with their application electronically
(e) Acknowledgement of Application
Applicants would be informed electronically (through the e mail addresses provided in the electronically filled Application form) of progress in the processing of their forms.
(f) Letters of Recommendation
The Postgraduate School, University of Ibadan, requires three letters of recommendation from faculty members or others well acquainted with the student's academic work. Please note that the referee forms are a vailable on line, to be completed and submitted electronically.
(g ) Transcripts/Certificates
Official transcripts of all degrees completed are to be mailed directly to the Postgraduate School . If the Registrar of an applicant's University will provide an official copy to the School directly, applicants must enclose along with the application an unofficial or student's copy of the transcript for temporary reference. To prevent delays, applicants should make adequate arrangements with their Registrars to provide transcripts before the stipulated deadline.
Deadline: Not Specified.
For more information on University of Ibadan Postgraduate School Requirements for 2019/2020 session, kindly use the comment section of this post.