Adekunle Ajasin University AAUA Courses offered for Undergraduate Admission.
The reason for the compilation of all AAUA courses offered for Undergraduate Admission is to help prospective candidates know all the available courses in the institution.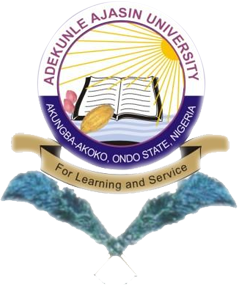 It is also possible that you have a particular course in mind but you do not know if the course is offered at AAUA.
We understand all your questions and that is why we took the pain to provide the list of AAUA courses offered for Undergraduate students.
After reading this post, we are sure you won't find it difficult when it comes to choosing your field of study, department and faculties.
Here, we have the comprehensive list of Adekunle Ajasin University AAUA courses offered for Undergraduate Admission. We implore all candidates interested in studying at the university to take note of the list below:
List of AAUA Courses Offered For Undergraduate Admission.
Administration
Accountancy/Accounting
Business Administration
Transport And Planning
Arts And Humanities
English Studies
History And International Studies
History/Sociology
Linguistics
Linguistics / Yoruba
Mass Communication
Philosophy
Philosophy And Religious Studies
Religious Studies
Yoruba
Education
Adult Education
Computer Education
Education & Accountancy
Education & Economics
Education & Mathematics
Education & Physics
Education & Religious Studies
Education & Yoruba
Education And Biology
Education And Chemistry
Education And English Language
Education And Geography
Education And History
Education And Integrated Science
Education And Political Science
Education And Social Studies
Educational Management
Guidance & Counselling
Health Education
Human Kinetics
Technical Education
Engineering/Tech/Env
Architecture
Banking And Finance
Environmental Biology And Fisheries
Law/Legal Studies
Law
Public And Private International Law
Sciences
Biochemistry
Chemistry
Computer Science
Geology
Industrial Chemistry
Industrial Mathematics
Mathematics
Microbiology
Physics With Electronics
Plant Science And Biotechnology
Social Sciences
Economics
Geography And Planning
Political Science
Psychology
Sociology
Read: AAUA Latest Admission News
kindly share this post if it was useful to you. You can also leave a comment. We will reply your questions on AAUA courses as soon as possible.