YABATECH Courses – Here, we have the list of OND courses offered in YABATECH . Check the list of courses offered in YABATECH here . 
Are you seeking for admission into YABATECH and you do not know if your preferred course is offered by the institution?
Do you want to know the complete list of OND courses offered in YABATECH to gain knowledge?
If the answers to the questions is yes, it means this post was specially written for you.
Amas Nigeria have carefully gathered the list of OND courses offered in YABATECH and the O'level subject requirements or combination you need to get admitted .
So basically, we've made it very easy for you to easily view the subject combination and study requirements that you need to get into any of the listed courses offered in YABATECH .
As at the time of writing this post, Yabatech offers 30 courses for Ordinary National diploma, Out of these 30 courses, the part-time program is allowed to offer 22 courses.
List of OND Courses Offered in Yabatech  
General art
Fashion design and clothing technology
Printing technology
Computer Engineering
Civil engineering
Electrical and electronics Engineering
Industrial maintenance engineering
Mechanical engineering
Metallurgical engineering
Architecture
Building technology
Estate management
Quantity survey
Survey and geo-informatics
Urban and regional planning
Accountancy
Banking and finance
Business administration and management
Office technology and management
Mass communication
Science laboratory technology
Statistics
Agricultural technology
Computer science
Food technology
Hospitality management
Polymer and textile technology
Leisure and tourism
Public Administration
Welding and Fabrication Engineering
Chemical Engineering
Mechatronics Engineering
Requirements For OND Courses Offered in Yabatech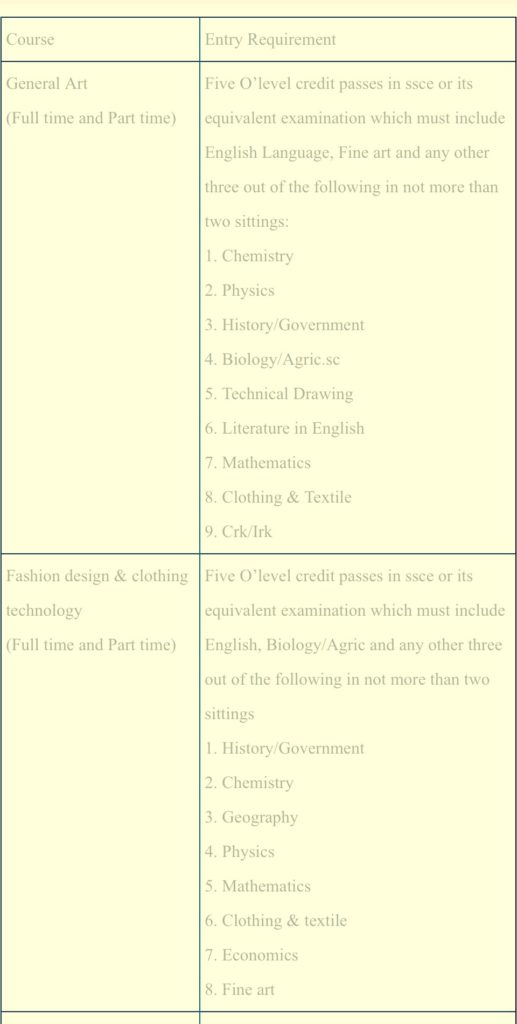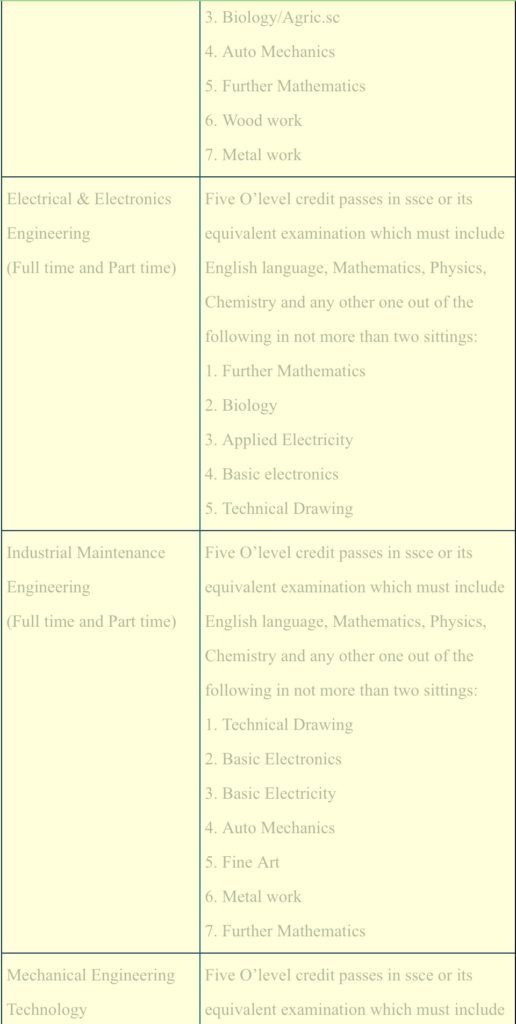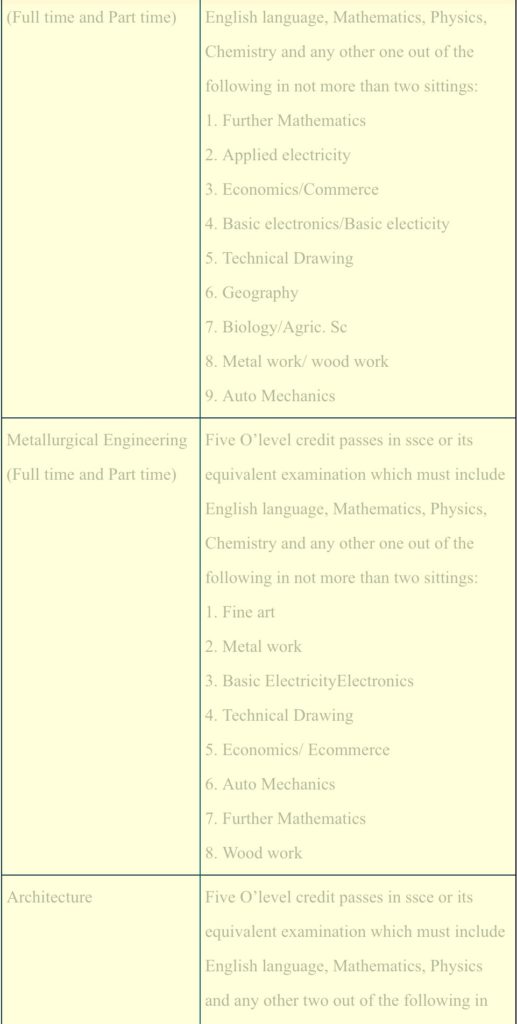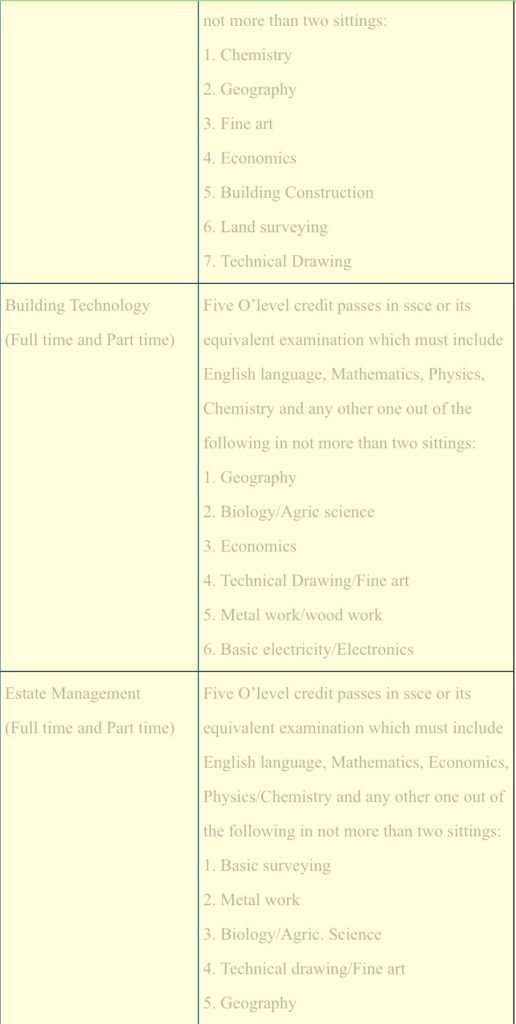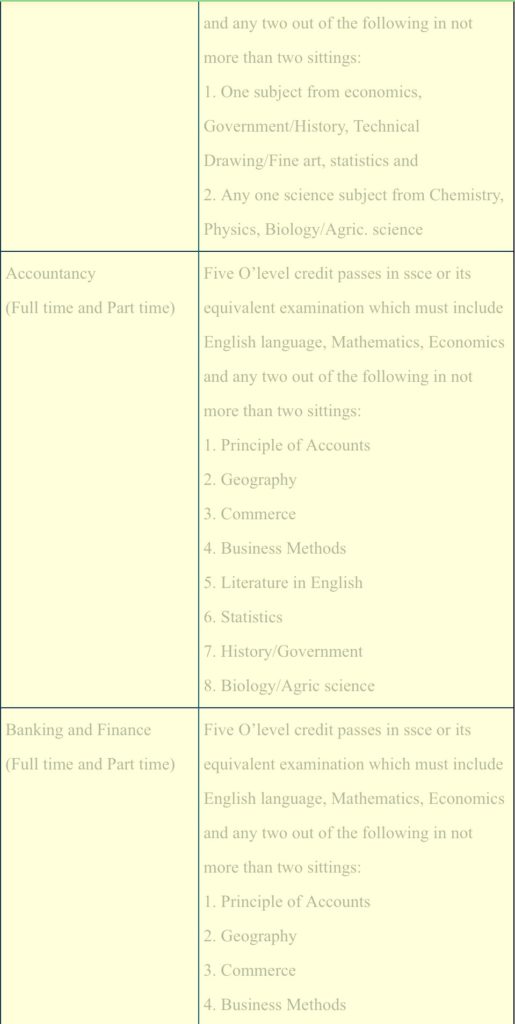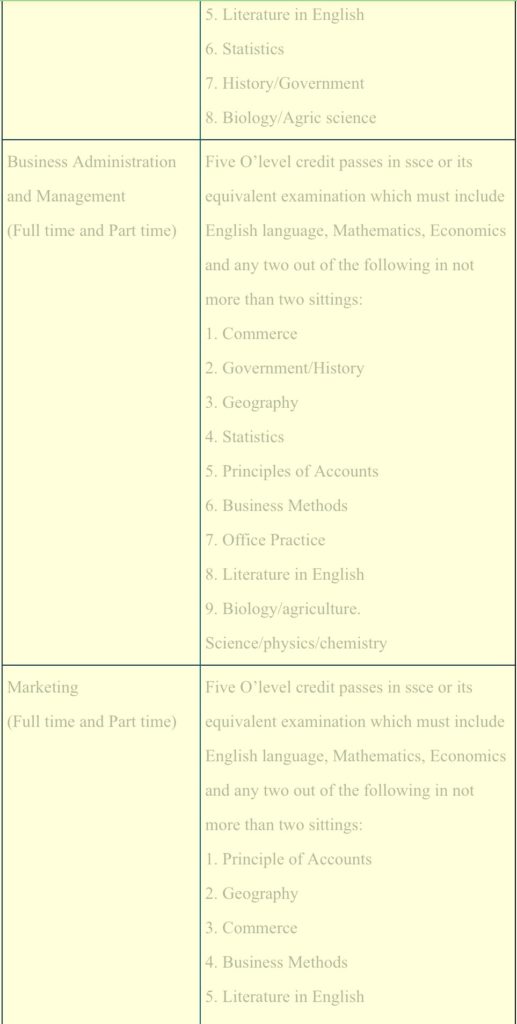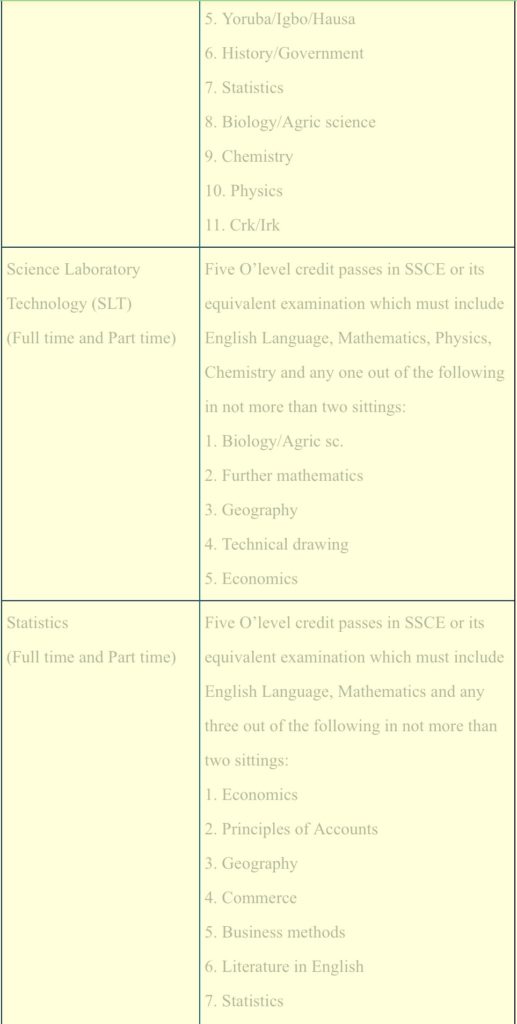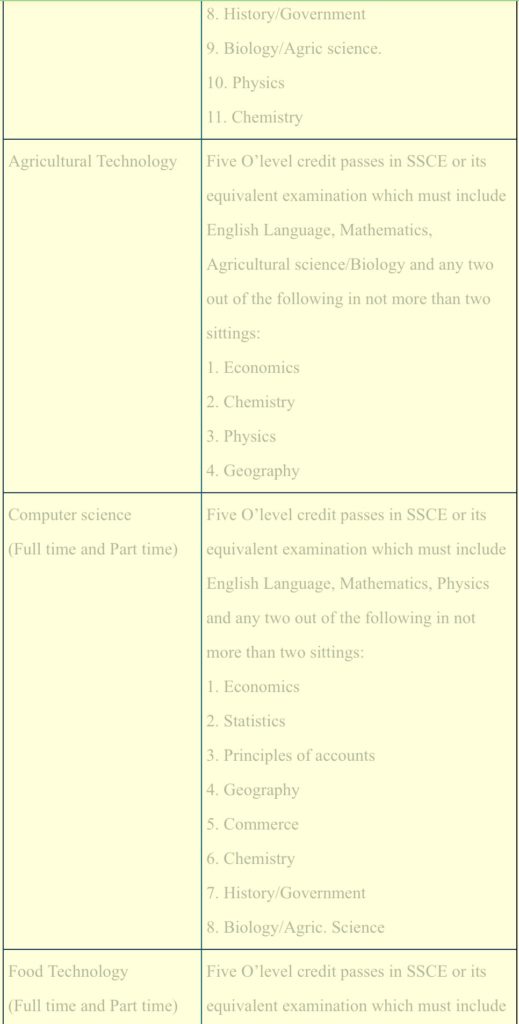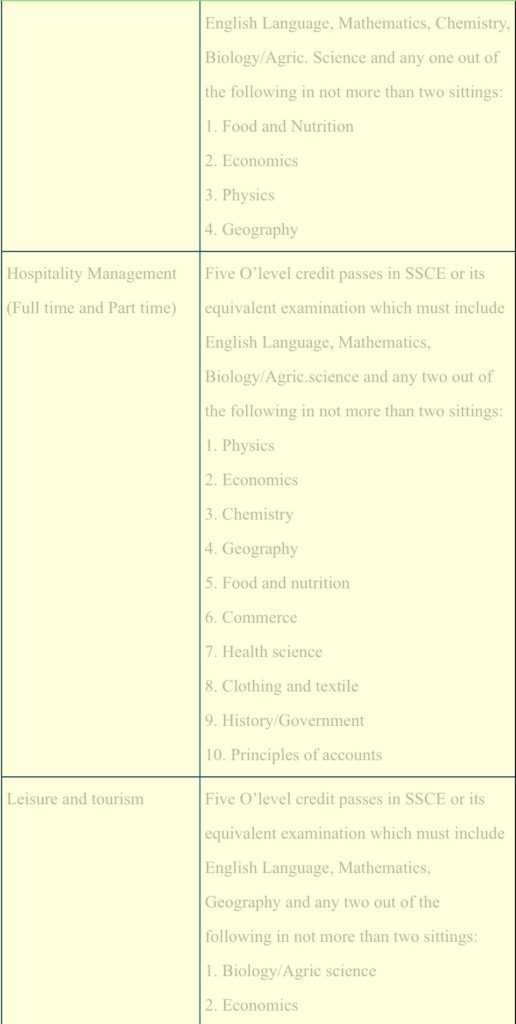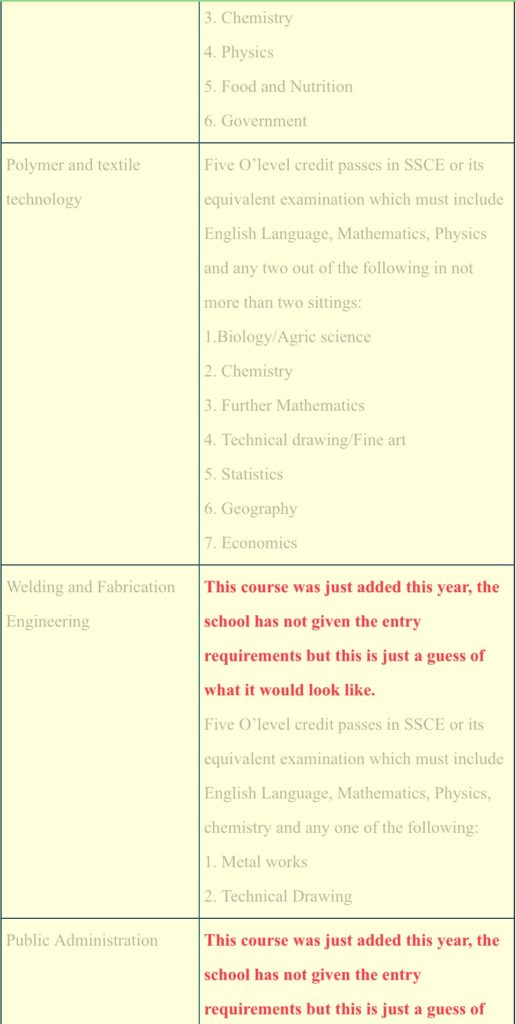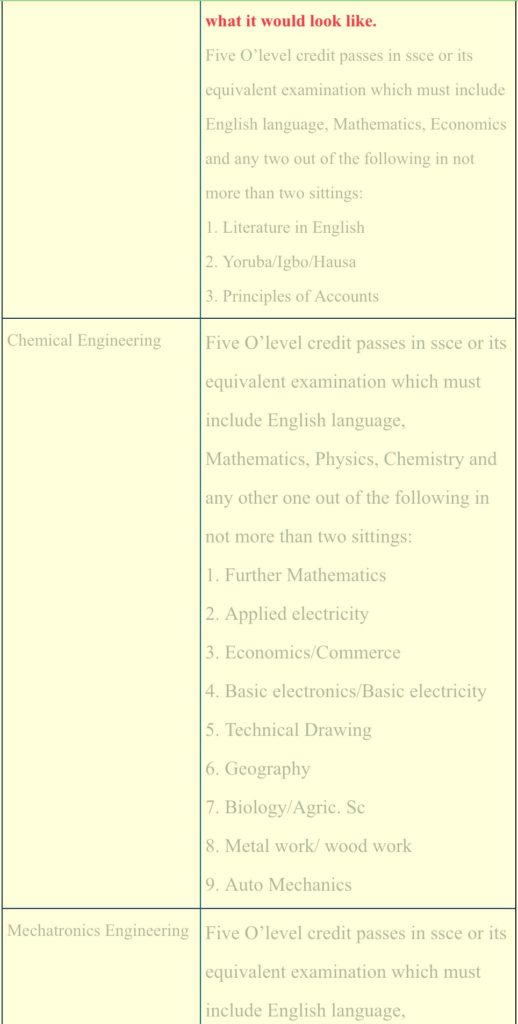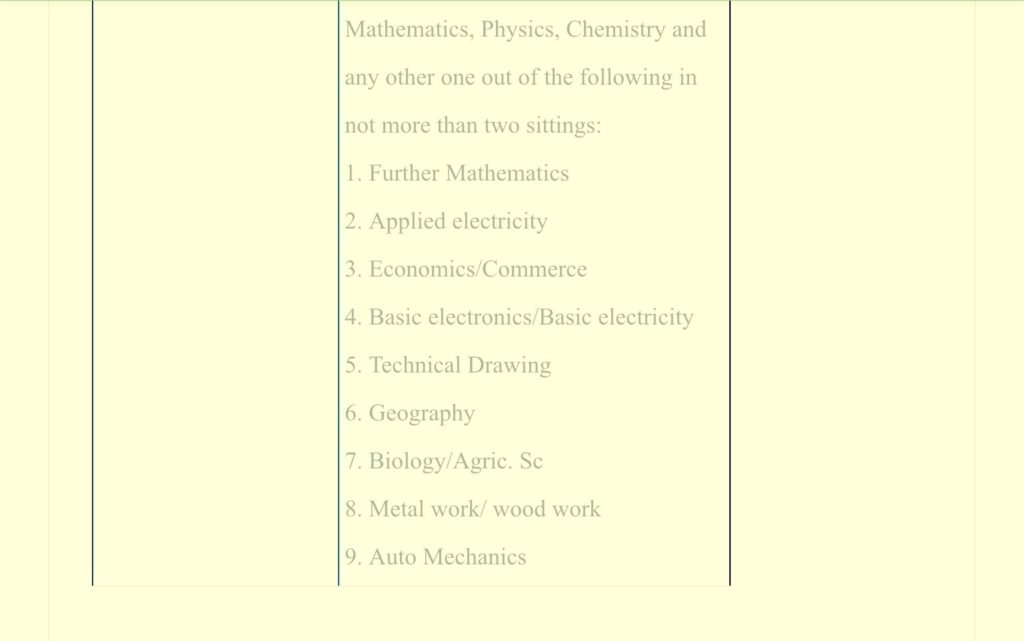 Read: YABATECH HND COURSES AND REQUIREMENTS 
We have compiled all the list of National diploma , OND courses offered in YABATECH , Yabatech college of technology  .
If this post was helpful to you, you can also do us a favour by helping us to share this post on Facebook and other social networks. We will appreciate it.
If there is anything in the above post that is not clear to you, you can ask questions through the comment section of this post. We will try our best to respond as soon as possible.