A lot of students want to know when WAEC results will be out for 2018. The major question is the lips of candidates who sat for this examination is ;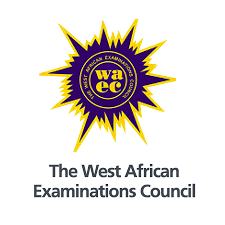 When Will Waec Results For the 2018 West African Examination be out? This reoccurring question is  especially from students using awaiting result for admission into their preferred institution.
It is not Strange if all WAEC candidates using awaiting results are searching online to know when WAEC results will be out in 2018. If you are one of those curious students, you don't have to panic.
How to Know When WAEC Result Will be Out
The Waec board officially announced that WAEC Results will Be Released 60 Days After Examination. Following the statement released by the board, the result should be released on or before July 2018.
Check out Details on When waec results will be Out
The West African Examinations Council (WAEC) has disclosed that it is working on reducing the waiting days for the release of its West African Senior School Certificates Examination (WASSCE) results to 60 days as against the usual 90 days.
The Head of National Office (HNO), WAEC in Nigeria, Mr. Olu Adenipekun, made this known to newsmen.
He further stated that the board has the intention of releasing the results of the 2018 May/June WASSCE, within 60 to 65 days.
He equally revealed that the council is looking at even reducing the waiting time to 45 days in the next two Years.
When asked if this is die to JAMB's insistence that candidates should make their WASSCE results available as prerequisite for admissions, the HNO said that it was not meant to address any issue.
How To Check Waec 2018 Result Online
1. Purchase WAEC scratch card from any Bank where cards are on sale, at Post Office, Authorized Dealers and any WAEC office nearest to you in your area.
2. Visit WAEC result checking official portal at www.waecdirect.org
Enter your center number and seat number in the required space. Your registration should look like this: 4310963***.
3. Select the year you sat for the exam i.e. 2018.
4. Select your exam type i.e. May/June or Nov/Dec.
5. Enter your scratch card pin and serial number in the required space and then click submit to view your result.
6. Finally, You can share this post on Facebook and other social media.