University of Ilorin, UNILORIN Rain [2nd] Semester Continuous Assessment timetable for the 2016/2017 academic session is out.
Below is the complete C.A timetable for University of Ilorin (UNILORIN) second semester
UNILORIN 2nd SEMESTER CONTINUOUS ASSESSMENT (C.A) TIMETABLE.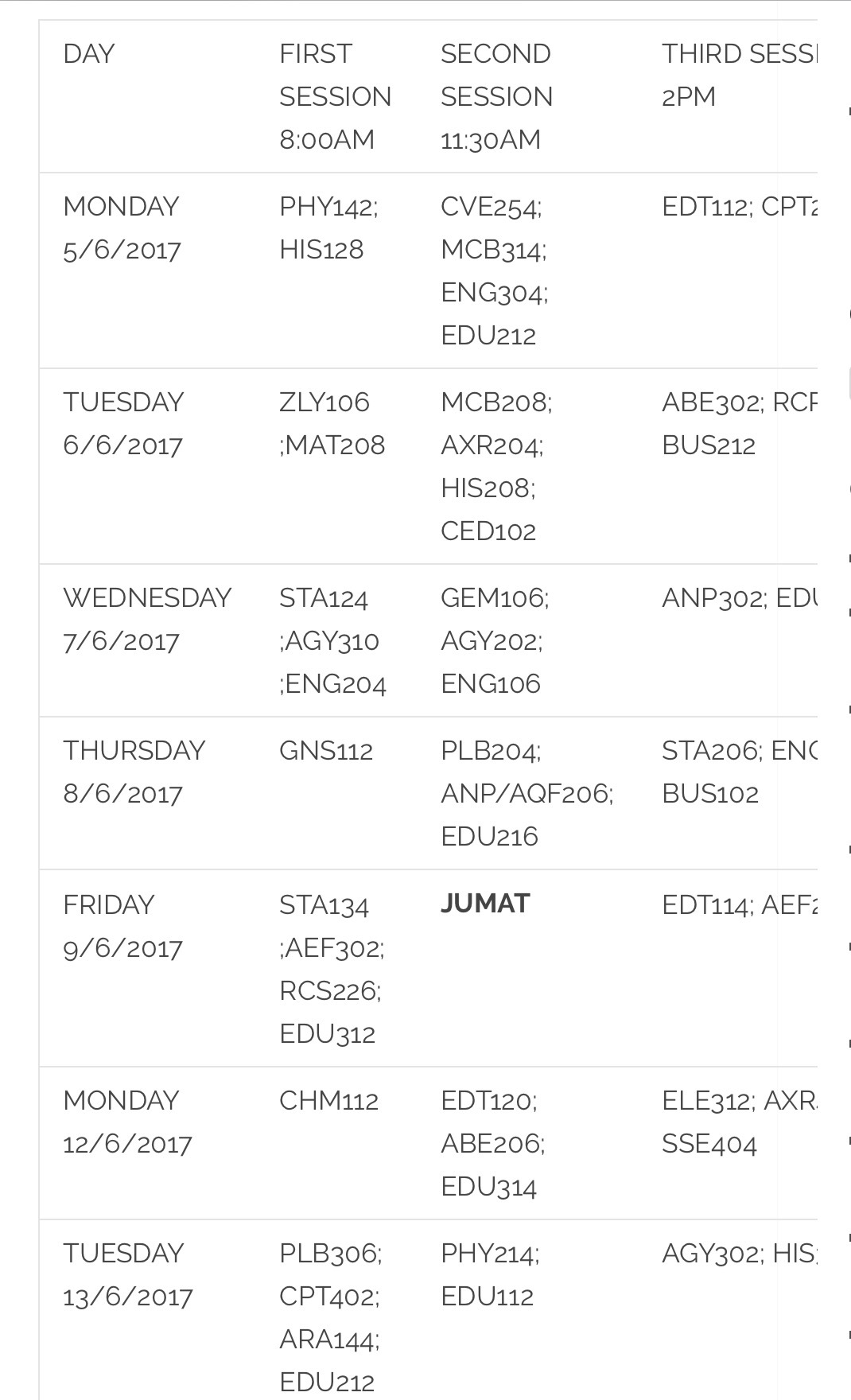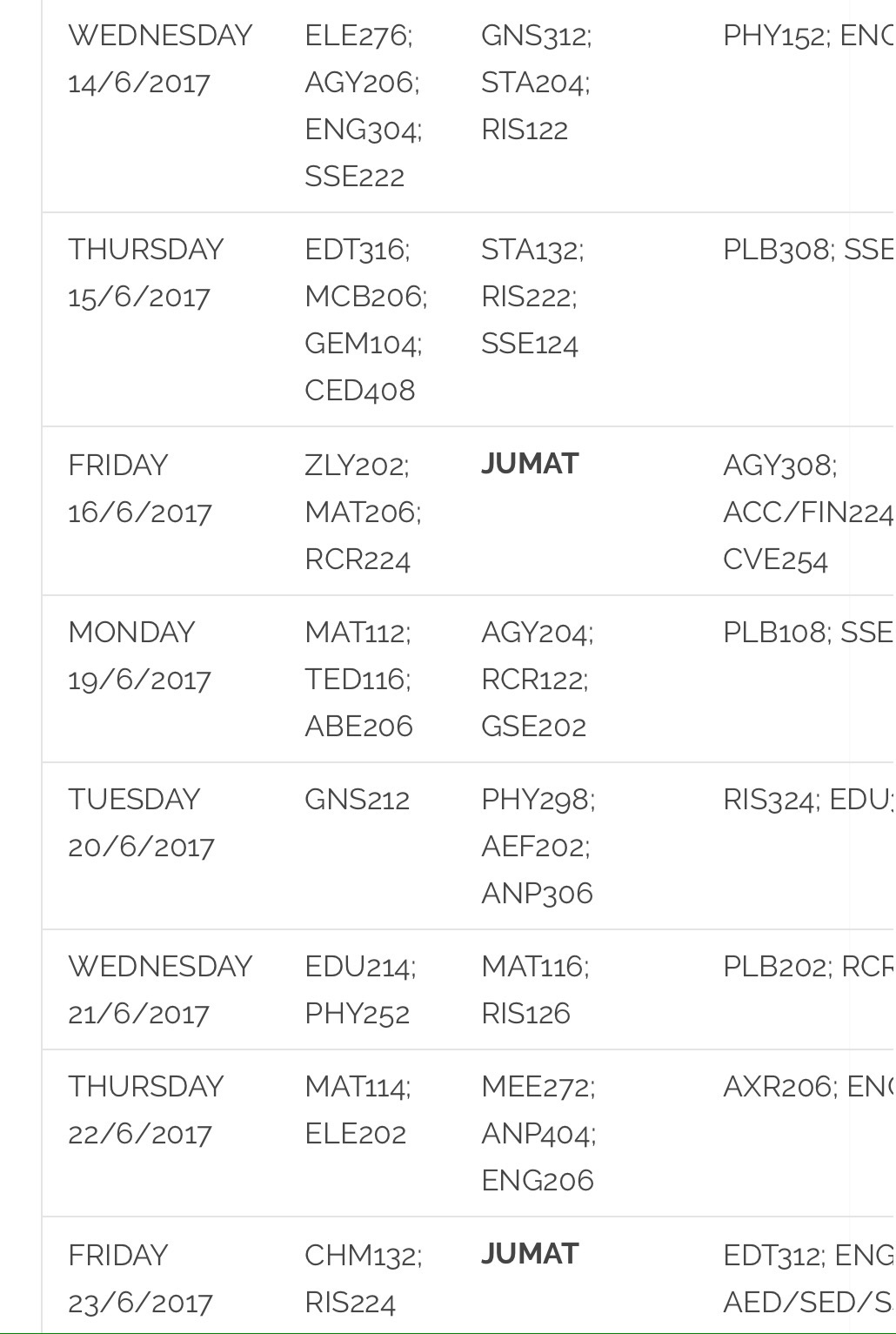 IMPORTANT NOTICE TO STUDENTS
STUDENTS WILL NOT BE GIVEN ACCESS TO THE CBT CENTRE 30 MINUTES AFTER THE COMMENCEMENT OF THE EXAMINATION.
STUDENTS MUST PRODUCE ID CARDS, COURSE REGISTRATION AND ADD/DROP FORMS AT THE CENTRE.
STUDENTS MUST DRESS TO CONFORM WITH THE UNIVERSITY DRESS CODE.
COURSE REGISTRATION FORM MUST BE LAMINATED.