Here, we have the Latest NUC University Ranking in Nigeria for the year 2019. Check out the top 20 best universities in Nigeria.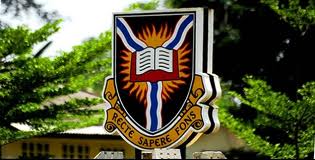 The 2019 NUC University ranking Nigeria has been released. In this post, Amas Nigeria will be listing the top 20 best universities in Nigeria among all Nigerian universities.
When it comes to NUC University ranking in Nigeria , things change yearly. In many cases, universities that have made it to the to 10 Nigeria university in the past are nowhere to be found, and again, other universities make it to the list for the first time yearly.
The NUC University Ranking of the top 10 universities in Nigeria do not mean that the listed universities are better than others in all aspect of Academic Activities .
The list that will be Shown below for 2019 best universities in Nigeria was released by the National universities Commision who are well known for reviewing Accredited Universities in Nigeria.
The 2019 best university In Nigeria according to NUC University ranking is the University of Ibadan. The university also happen to be the oldest university in Nigeria.
NUC University Ranking 2019
The List of the Top 20 Best Universities in Nigeria that made it to the top is as follows:
1 University of Ibadan Also Known As UI
Location: Ibadan.
2 Covenant University
Location: Ota
3 University of Nigeria Nsukka Also Known As UNN
Location: Nsukka Enugu State.
www.unn.edu.ng
4 Obafemi Awolowo University Also Known As OAU
Location: Osun Sate
5 Federal University of Technology Minna
Location: Niger State, Minna
6  University of Lagos Also Known As UNILAG
Location: Lagos
7 Ahmadu Bello University Also Known As ABU Zaria
Location: Zaria
8 University of Agriculture Abeokuta (UNAAB)
Location: Ogun State
9 University of Ilorin Also Known As UNILORIN
Location : Ilorin.
10. Federal University of Technology Akure (FUTA)
Location: Ondo, Akure
Those are the top 10 NUC University Ranking in Nigeria. For the list of Top 20, see the remaining ones shown below:
Other Top NUC University Ranking in Nigeria
11 University of Benin Also Known As UNIBEN
Location: Ugbowo Benin-City
12. University of Port Harcourt Also Known as UNIPORT
Location:Port Harcourt
13 Federal University of Technology Owerri ((FUTO)
Location: Owerri
14 Ladoke Akintola University of Technology
15 Bayero University Kano
16 University of Uyo
17 Lagos State University
18 University of Calabar
19 University of Abuja
20 Afe Babalola University Ado Ekiti
The NUC University Ranking above which have the top 20 best universities in Nigeria shows that 16 federal universities made it to the list, then 1 state university and 3 private universities.