Undergraduate Courses offered in UI , University of Ibadan. The courses are listed according to their faculties.
Below are the complete list of courses offered in UI , University of Ibadan.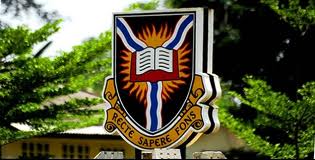 In this post we will be providing students with the list of undergraduate courses offered In UI , university of Ibadan. Candidates are advised to check the list carefully before applying for any courses in the university.
The courses are approved by the Nigerian University commission (NUC)
Below are the wide range of undergraduate courses offered in University of Ibadan.
Undergraduate COURSES OFFERED IN UI (University of Ibadan).
Candidates who wish to choose University of Ibadan as first choice should note that the Senate approved requirements for some of the courses in the University may be different from what was advertised in the JAMB brochure .
Read: UI Latest Admission News Here
We hereby use this medium to present to you the list of undergraduate courses approved in University of Ibadan.
Applicants should also note that there is now a new admission Policy for University of Ibadan Candidates 
SN Programme
(A) FACULTY OF AGRICULTURE AND FORESTRY
1 Agricultural Economics
2 Agricultural Extenstion and Rural Development
3 Agronomy
4 Animal Science
5 Aquaculture and Fisheries Management
6 Crop Protection and Environmental Biology
7 Forest Resources Management
8 Wildlife and Ecotourism Management
(B) FACULTY OF ARTS
1 Anthropology
2 Arabic Studies
3 Archaeology
4 Archeology Combined Degrees in any of the followings: History, Classics, Religious Studies
5 Classics
6 Communication and Language Arts
7 English Language
8 European Studies:
[a] French
French Combined Hons. With One of German/Russian Or With Any Other Arts Subject.
[b] German
German Combined Hons. With One of French / Russian
[c] Russian
Russian Combined Hons. With One of French / German or with any other Arts Subjects
9 History
History B.A Combined Honours (History and Political Science)
10 Islamic Studies
11 Linguistics & African Languages
[a] Linguistics
[b] Yoruba
[c] Igbo
12 Music
13 Philosophy
14 Religious Studies
15 Theatre Arts
(C) FACULTY OF EDUCATION
1 Adult Education
2 Early Childhood Education
3 Education/Arabic Studies
4 Education/Biology
5 Education/Chemistry
6 Education/Communication & Language Arts
7 Education/Economics
8 Education/English
9 Education/French
10 Education/Geography (Science)
11 Education/Geography (Social Sciences)
12 Education/History
13 Education/Islamic Studies
14 Education/Mathematics
15 Education/Physics
16 Education/Political Science
17 Education/Religious Studies
18 Education/Yoruba
19 Educational Management
20 Guidance and Counselling
21 Health Education
22 Human Kinetics
23 Library, Archival and Information Studies
24 Special Education
(D) COLLEGE OF MEDICINE
1 Biochemistry
2 Dentistry
3 Environmental Studies
4 Human Nutrition
5 Medical Laboratory Science
6 Medicine and Surgery
7 Nursing
8 Physiology
9 Physiotherapy
(E) FACULTY OF PHARMACY
1 Pharmacy. The faculty of Pharmacy is not open for admission for 2017/2018 session
(F)!FACULTY OF SCIENCE
1 Anthropology Single Honours
2 Anthropology/ Botany Combined Honours
3 Anthropology/ Geography Combined Honours
4 Anthropology/ Zoology Combined Honours
5 Archaeology Single Honours
6 Archaeology/ Botany Combined Honours
7 Archaeology/ Geography Combined Honours
8 Archaeology/ Zoology Combined Honours
9 Botany
10 Chemistry
11 Computer Science
12 Geography
13 Geology
14 Industrial Chemistry
15 Mathematics
16 Microbiology
17 Physics
18 Statistics
19 Zoology
(G) FACULTY OF THE SOCIAL SCIENCES
1 Economics
2 Geography
3 Political Science
4 Psychology
5 Sociology
(H) FACULTY OF TECHNOLOGY
1 Agricultural and Environmental Engineering
2 Civil Engineering
3 Electrical and Electronics Engineering
4 Food Technology
5 Industrial and Production Engineering
6 Mechanical Engineering
7 Petroleum Engineering
8 Wood Products Engineering
(I) FACULTY OF VETERINARY MEDICINE
1 Veterinary Medicine
(J) FACULTY OF LAW
1 Law
Also Read: University of Ibadan, UI Releases List Of O'level Subjects Not Acceptable For AdmissionThis information can also be accessed on UI official website