Here, you will be learning all about JAMB expo centers and how to avoid JAMB expo Scam in 2018. About Special Centers For 2018 Jamb Cbt Utme Expo Runz in Lagos, abuja, Anambra, IMO, Onitsha for registering for expo runz assistance in jamb.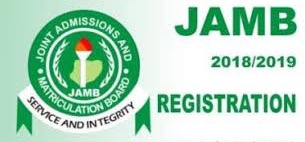 Due to the different changes We have experienced, we will be providing you with a detailed information on the Scam associated with JAMB expo centres in 2018.
Before 2013, JAMB candidates wrote their examination making use of the traditional paper and pencil. Then, the issue of JAMB expo centers otherwise called miracle centres was very rampant.
Then, it was very easy JAMB candidates to pay for JAMB run at JAMB expo centers and get the answers hours or even a day to the examination.
Again, candidates answered the same questions and it was easy for JAMB expo to be circulated as far as you were writing the same subjects with your neighbor.
JAMB Expo Centers Scam
Not withstanding the rate of JAMB expo Centers in Nigeria then, a lot of candidates still failed. This brought about a lot of questions in the minds of the students who paid for JAMB expo. Below are some of the reason.
Even then, most of the JAMB expo centers were fraud
Just because they do not have the answers, they send random answers just to get money from the students.
There was no way for the the students to confirm if the answers were fake or real.
Fast forward to 2018, a lot of things have changed. There are CCTV cameras at strategic angles in the halls of examination. Not just that. There are invigilators around. So, if you are planing to use JAMB expo if there's anything like that, you should ask your self Just one question;
How will I use it? 
Are there still Jamb Expo Centers in 2018?
There are still individuals online who claim to be JAMB Expo Centers . Our advise for our reader here on amasnigeria.com is to forget about JAMB expo because JAMB I see currently taking drastic measures to totally stop examination malpractice for 2018 examination.
All We will advise you to do I should to start reading if you have not started. Again JAMB is not the only way you can gain admission in to Nigeria universities.
Check out how to Gain Admission into 200LEVEL without JAMB after 9 months.
Share your views on JAMB expo centers via the comment section.