University of Benin, UNIBEN admission guide for JUPEB candidates – Learn how you can gain admission into 200level in UNIBEN without JAMB.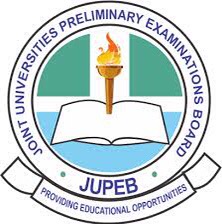 Do you wish to gain admission into University of Benin, UNIBEN and you did not pass JAMB? Or did you sit for the last post Utme and you don't want to write the next JAMB?
If your answers to the questions above is yes, keep reading. In this post, We will be focusing on UNIBEN admission guide for JUPEB candidates only.
For prospective Candidates that do not know what's JUPEB is all about, Amas Nigeria will be providing you with detailed information in the course of addressing this topic. The information will cover the fees, registration Procedures etc.
UNIBEN admission guide for JUPEB candidates – What is JUPEB?
JUPEB means Joint Universities Preliminary Examinations Board. The programme is moderated by University of Lagos with different affiliated study centres in different states of the federation.
The affiliated centres exit for students who live ouside Lagos and intend to undergo the programme in their state before seeking for admission into their preferred Universities.
About 80% of Nigerian universities accept JUPEB certificate as qualification for 200level admission without JAMB and University of Benin is one of the universities. Read more about JUPEB here.
How to Register For JUPEB Programme In Edo
If you are living in Edo State, the registration is very easy. All you need to do is to visit Efos Telecoms  along upper sakponba road beside presidential villa. We recommend Efos Telecoms because they are into registration of all kinds. Our students have not had a cause to complain after doing online registration with them.
Also Read; Requirements for JUPEB Programme 
Applicants registering should note that they have the choice to choose study Centres closer to their state. All you need to do is to fill in the state you wish to study. You can call us via any of the helplines below for registration centers closer to you.
Kindly note that Amas Nigeria is in no way affiliated with University of Lagos. The information above is solely for the purpose of providing information about JUPEB programme. For more information on JUPEB registration procedures click here.
How to Use JUPEB Certificate to Gain Admission into UNIBEN 
As soon as your JUPEB certificate is released, you are expected to obtain JAMB direct entry. You are to fill in all your other qualifications (WAEC, NECO) along with your JUPEB grades.
After filling it, you are expected to submit the details online and also do a photocopy of all your credentials that will be submitted at JAMB office.
Constantly check UNIBEN portal for Screening date after submitting at JAMB office.
Do you have any enquiry to make? kindly cal use via any of the numbers below.
Helplines; 07032375931 or 09098985275