JUPEB registration begins April every year. JUPEB Lectures usually begin by July. Registration can be done online or at the study centre.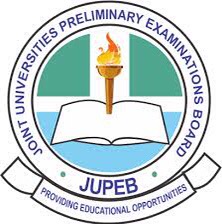 As at Now (August) JUPEB registration has started and is still ongoing. Registration will be on till resumption.
However JUPEB registration is still carried out around December at some of the private centers in most cases.
Joint Universities Preliminary Examinations Board is a programme approved by Federal Government of Nigeria. Candidates who passed the examination can use the result as a qualification to gain admission into 200 level in combination with Direct Entry.
The Admission can only be secured into any of the list of JUPEB affiliated universities in Nigeria and abroad.
JUPEB Programme is coordinated by the University of Lagos. The programme is between 9-11 months.
It is divided into two sessions of First Semester and Second semester. JUPEB serves as an alternative to gain admission into 200 level in Nigerian universities and some foreign varsities. The main reason of JUPEB programme is to give students more chances of securing admission into universities.
JUPEB registration for 2020/2021 session is ongoing.
We implore Candidates to register now in order to be privileged to get study centres closer to them.
JUPEB registration is N10,000 while the breakdown of the JUPEB school Fees varies from centre to centre and from one university to another. You can call any of the phone numbers below to get more information about JUPEB fees.
IT doesn't matter where you undergo your Programme.. AT the end of the Programme you can choose any JUPEB partnering universities as you choice of institution.
The above assertion means that JUPEB candidates can undergo the Programme at another centre or state and used the result to gain admission into a university in another state. AGain, candidates can undergo the programme at LAgos and use the same result for admission processing at OAU.
ONe of the major advantage of JUPEB is that the result do not expire. This means it can be used to secure Admission over and over.
To Register For JUPEB Programme For 2020/2021 Session kindly call any of the numbers below.
09098985275, 07032375931