JUPEB Admission in Ibadan / JUPEB Admission Registration/ No JAMB Required – Register now at any of our JUPEB study centres in Ibadan and stop writing JAMB and POST UTME every year. Check Out how you can gain admission into Nigerian universities without JAMB.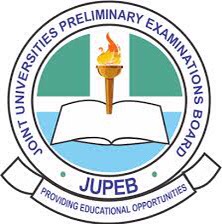 Also Read: JUPEB Latest News
JUPEB ADMISSION IN IBADAN
JUPEB admission in Ibadan is currently ongoing. AMAS NIGERIA is currently working Hand in Hand with numerous JUPEB centres in Ibadan. We have partnering centres at Agbowo, Express, Gbagi etc.JUPEB
If you intend to study at your right preferred location, We advise that you apply as soon as possible. This is because each of our available centres have limited space for admission. This means that if a centre in Agbowo is closed for admission, students who wish to study at Agbowo will be referred to other available study centre. For this reason, students can only be assigned to a study centre after registration.
After applying for JUPEB admission in Ibadan, the name and address of the candidates chosen study centres will be on candidates via the contact information provided during registration. Registered candidates are expected to proceed to their study centre for clearance and resumption after making payment for accommodation (optional) and acceptance.
INSTITUTIONS ACCEPTING CERTIFICATE FROM OUR JUPEB CENTRES IN IBADAN 
As stated above, We have numerous institutions in Lagos, Ibadan and Ilorin that accepts JUPEB results from our JUPEB centres in Ibadan. Aside the institution in the three states, about 80% of Nigerian universities accepts JUPEB as a requirement for admission into 200lv without JAMB.
University of Lagos (UNILAG)
University of Ilorin
Lead City University
Bowen University
Lagos State College of Health Technology (LASCOHET)
Lagos State University College of Medicine, (LASUCOM)
Federal College of Fisheries and Marine Technology
Federal College of Education
Lagos University Teaching Hospital (LUTH)
Yaba College of Technology (YABATECH)
Lagos State University (LASU)
Pan-African University
Caleb University and so on
Kindly call us to know if your preferred institution accepts JUPEB
APPLICATION PROCESS FOR JUPEB ADMISSION IN IBADAN 
JUPEB registration for 2018/2019 academic session is still ongoing. You can enrol with us by visiting our registration centre in Ibadan to avoid online Scam.
HELPLINES :
09098985275 or 07032375931
Do you have any question on JUPEB Admission in Ibadan ? Kindly use the comment section of this post. We will reply as soon as possible.