JUPEB Examination timetable and general JUPEB exam updates/ Examination Period and how to prepare for the forthcoming examination.​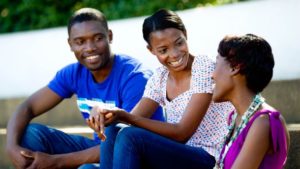 JUPEB Examination and Important Information.

JUPEB examination timetable is what every JUPEB candidates always look forward to yearly as the timetable means the end to the session.
In this post, We will be providing detailed information on what all JUBEP applicants or candidates need to know before the final examination. 
JUPEB examination is usually between May and  JUNE yearly and candiates will be examined on the JUPEB subjects combination they registered for during the cause of registering for the programme.
JUPEB Examinations usually run for three weeks with two courses been written daily.  The examination usually run for 2hrs-30mins to 3 hours.
We advice all prospective JUPEB candidates to prepare before the examination timetable is released in order to come out successfully.
Mistakes you should Avoid Before JUPEB Examination 
The mistake most students make about JUPEB examination is that most students start preparing when the exam timetable comes out, which is not suppose to be so.
JUPEB programme is an ALEVEL programme, and the examination is going to be 100% theory and with practicals for pure sciences. So if you want to make use of the result and you not just going for JUPEB programme to pass through A'level before entry university, you are meant to start reading and preparing right from your first day.
With JUPEB there is no shortcut for examination success, it is either you read and pass or you have a very low points that would take such candidates nowhere.
The other thing candidates need to be aware of is the study centre they choose while registering for JUPEB programme.
Since JUPEB examination questions are the same and do take place at the same time for all the selected and approved JUPEB exam centres, the centre you choose to attend lectures will eventually matters.
In this note, AmasNigeria will be providing all interested candidates with the necessary information needed to secure admission into a Certified JUPEB study centre approved by The University of Lagos,  Unilag JUPEB Board.
Students who will possibly find the examination difficult are those who probably were not taught making  use of the syllabus. Another major issue could be as a result of Lecturer negligence as per coming to lecture as at when due.
We at AmasNigeria hereby use this medium to Advise all JUPEB foundation lecturers and study  centres nationwide to monitor their  lecturers and make sure the syllabus is followed properly for the integrity of the programme and the study centre.
Furthermore, students who later realize after registration that his/her study centre is not following the path that will guarantee their success should not hesitate to expose such centres through the comment session.
If for any reason you need us to guide you on the registration process and also refer you to a reliable centre kindly contact us
For further on JUPEB examination, kindly use the comment section or follow us on twitter @amas_nigeria and mention us for a chat