Do you want to secure JUPEB admission and you do not know what's the Programme is about?
In this post, We will be providing information on everything you need to know about JUPEB admission programme.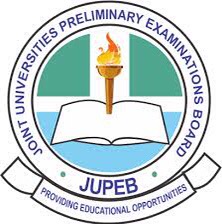 JUPEB admission is particularly for students who want to gain admission into Nigerian Universities. If you are the type that have been trying to secure admission into Nigerian Universities to no avail, you do not need to worry any more.
Due to the stress attached with gaining admission into Nigerian university with JAMB, Most students now search for alternative. One of the reasons is that no matter how intelligent you are a fraction of the total number of students who sit for JAMB examination are not admitted.
In this post we will be providing you with information about  JUPEB Admission Programme
JUPEB is organized and moderated by the governing board of the University of Lagos (UNILAG). This programme is organized to help admission seekers to gain admission into their desired university via direct entry into 200lv without JAMB and Post JAMB.
Students who do not have enough information about JUPEB admission can as well stay gliud to this post and we will be providing all information prospective students need to know before their registration. If in any case there's any part of this post you do not understand, you can either ask questions using the comment section of this blog or follow us on twitter and tweet @amas_nigeria
What is JUPEB?
The Joint Universities Preliminary Examination Board (JUPEB) is a national examinations body approved by the Federal Government of Nigeria in December 2013. After the approval in 2013, the programme was formally established by a consortium of ten (10) partnering universities in 2014. This Universities is led by the University of Lagos (UNILAG).
JUPEB allow candidates University advanced courses  for 9- 10 months.  This  allows interested candidate to gain admission into 2oo level of any JUPEB's approved institution without writing JAMB UTME when a candidate successful completes the programme .
IS JUPEB ADMISSION APPROVED
YES! JUPEB is approved by the Nigerian Univeristy Commission (N.U.C) for admission into Nigerian Universities through direct entry.
DURATION OF JUPEB
The JUPEB programme is designed to run for one year with two semesters. In the course of the programme, JUPEB candidates are  exposed to intensive lectures from Mondays to Friday every week.
Advantages of JUPEB programme 
.JUPEB programme is approved by Nigeria University Commission
JUPEB is more economical, because it will save you the cost and stress of 100 level as you will be admitted directly into 200 level upon completion of the programme .
Students with awaiting results can also register for JUPEB.
How to apply for University admission with JUPEB Result. 
Using your  JUPEB results to secure admission into your preferred Nigerian University is easy. All you need to do is to obtain  JAMB direct Entry form (DE Form) from JAMB office or any reliable cyber Cafe closer to you. The application form should be filled correctly following JAMB guildlines stated on their website. We want to also use this medium to inform you that  JUPEB results do not expire. After acquiring the certificate, it can be used for admission purpose for more than 10 year.
Minimum point Required by Nigerian Universities for JUPEB Admission
The minimum point required for direct entry JUPEB admission into Nigerian Universities is 5 points. However, this depends on the course a candidate wish to study in the University. For example 5points cannot work for a course like medicine.
Kindly note that Amas Nigeria is in no way affiliated with University of Lagos. The information above is solely for the purpose of providing information about JUPEB programme.
Do you wish to ask us any question related to the post above, kindly use the comment section or follow us on twitter and tweet @amas_nigeria and we will reply as soon as possible. 
Read: Other JUPEB News
Helplines: 07032375931 09098985275