​Are you looking for a way to check JUPEB result? Firstly, we want to inform you that you can check your JUPEB result with the guide we will be providing.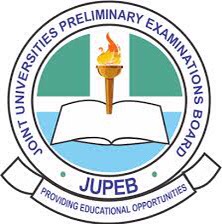 In this post, We will be teaching you how To check JUPEB result after the release. With this information, students who sat for JUPEB Examination  need not to panic on how to check their result when it is released.
How to Check JUPEB Result
The are basically two ways to checking your JUPEB results. The first one is to check the result from JUPEB portal. The second way to view your JUPEB final result is to get it from the school where you attend your JUPEB programme .
Also, the management of the school where you received your JUPEB Lectures can decide to post the result on their official website pages meant for JUPEB candidates.
Candidates should be well informed that about 90% of Nigerian Universities accept JUPEB programme as a requirement for admission into 200lv.
The above statement means  you do not have to run your degree at the same centre/university you did your JUPEB programme, you can use your JUPEB result anywhere you want in Nigeria as long as such university accept JUPEB.
To check your JUPEB examination results,  follow this procedure below
Go directly to JUPEB result portal.
Input your examination number on the first field.
Input your surname(father's name) on the second field.
Click the Check button below it
 Your result will be displayed to you. In the form of A, B, C, D, E and F which literally means 5 points, 4 points, 3 points, 2 points, 1 point and 0 points respectively. To know how to calculate your grade.
Do you have any question on how to check JUPEB result? Kindly ask through the comment session. We will reply as soon as possible.
Don't forget to share this post