Today, we will be writing on the topic "ATBU School Fees Schedule for 2019/2020 academic session. The school fees schedule covers both fresh and returning students"
The need for writing on this topic has become very necessary because a lot of candidates who choose ATBU as their preferred institution are not aware of her financial demand. Also, there are numerous sources online who do not present the fees as stated by the university management, thereby providing false information for prospective students.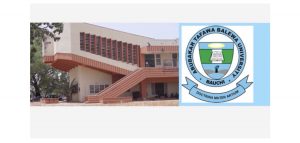 It is very clear that a lot of questions come up before students apply to their various preferred universities. These questions could related to the school fees, acceptance fees, cut off mark for JAMB and department etc. Some prospective candidates may want to consider how close or far their preferred institution is. At the end of everything,  there are a lot of things you should put into consideration before choosing any university.
Although we have provided clues of what you should consider before applying into any university, this post will focus on ATBU school fees. We want to use this medium to inform you that this is the most accurate information on ATBU tuition fees and you should not take it for granted. We implore you to take this information more seriously if you must graduate from the institution when your mates are graduating.
If you are looking out for federal universities in Nigeria with very cheap school fees, you should consider University of Benin and University of Ibadan.
ATBU Fees For 2019/2020
The information below was provided for prospective ATBU candidates who have been searching for;
atbu online registration portal, atbu school fees 2019/2020, atbu school fees schedule, atbu postgraduate school fees, atbu hostels, ATBU School Fees Schedule 2019/2020 Academic Session, atbu tuition fees 2019, atbu acceptance fee, ATBU tuition  fees etc.
The management of Tafawa alewa University (ATBU)wishes to use this medium to publicize the school fees schedule for this year 2019/2020 academic session.
ATBU SCHEDULE OF FEES for 2019/2020 Academic Session.
Below, is the list of ATBU schedule of fees.
1 Registration Fee 5,000.00
2 Examination Fee (5 subjects) 25,000.00
3 ID Card 1,000.00
4 Development Levy 5,000.00
5 Entry Qualification Verification 2,000.00
6 Orientation 2,000.00
7 Handbook 1,000.00
8 NHIS 1,000.00
TOTAL 42,000.00
Mode of Payment
Reg. Fees       =     N42,000.00
Accomodation:
Male =    N7,500.00
Female =    N5,090.00
Now that we've covered everything on "ATBU Schedule of fees for 2019/2020, we hope you found the information informative enough.
Apart from the school fees we've provided above,
Amasnigeria
will also be showing you ABTU acceptance  fees.
ATBU Acceptance Fees
The truth is that ATBU acceptance fees is not open to the public.
However, the fees is between 20,000 to 25,000. The fees will be communicated to you as soon as you are admitted.
How to Pay ATBU Acceptance Fees.
Visit the University website via atbu.edu.ng and click on MY DASHBOARD. Log in with your JAMB REGISTRATION NUMBER as your user name and password as your default password. Note that the password is case sensitive. You will be redirected to fill in your information and generate a REMITA, then proceed to make payment of Forty Thousand Naira only (N40,000.00) for MBBS students and Thirty-Three Thousand Naira only (N33,000.00) for other courses as registration fee. You can make payment electronically via ATM card or through any of the Commercial Banks.NOTE: Ensure that the RRR (Remita Retrieval Reference) is generated through the University website otherwise your payment will not be recognized by our Portal.
Revisit the website after payment and register your courses online as approved by your Department. The courses are displayed on the left-hand side of the course registration page or click on a departmental page under your Faculty to access the approved Make sure to print the Acknowledgement Slip as evidence after submission.NOTE: Be mindful of your Matriculation Number which will be generated at your first login after payment of registration fee for future login
To book for hostel accommodation, login via atbu.edu.ng/ehostel using your Matriculation Number as your username, generate a REMITA of Five Thousand Ninety Naira only (N5, 090.00) as Accommodation Fee and proceed for payment either electronically via ATM card or through any of the Commercial Banks. Bed space allocation will be automatic after payment. Revisit the website to download your Clearance Slip and proceed to the Student Affairs Division for Documentation.NOTE: Payment for Accommodation must be within 48hours after booking as failure to effect payment after 48 hours will invalidate the booking. Transfer of Bed Space is not allowed. If caught, accommodation will be forfeited.
All Fresh Students are to download Medical Form which is to be filled and signed by a Certified Medical Doctor.T he duly certified form and X-Ray result should be submitted to the Medical Director ATBU Bauchi upon resumption.
For more enquiry on ATBU school fees or acceptance fee, kindly use the comments section. We will reply soonest.