ABSU Logo – Abia State University, ABSU Official Logo is now available on AmasNigeria. You can view and download ABSU official Logo below.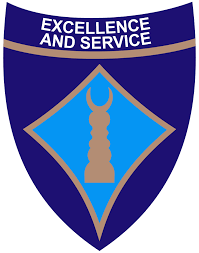 Abia State University is located in the eastern part of Nigeria. The vision of the institution is to strengthen the fabrics of the existing traditional administrative organs of the institution through a disposition of accountability, transparency, probity and prudence in fiscal conduct, system discipline derived from staff commitment to duty which will guarantee a congenial atmosphere to promote teaching and learning, capacity building and intellectual harvest that will enhance the national and international reputation and ranking of our Institution.
Also Read: ABSU Latest Admission News
The University accepts partnership with institutions, governments, and private sector in broad areas of science and technology (including the Geographic Information Systems), Law, Education, Social science and the Humanities.
Partly coiled from ABSU Website