The management of Adekunle Ajasin University, Akungba AAUA departmental cut off mark have been released.
The just released cut off Mark is for admission into her undergraduate programme for 2017/2018 academic session.
We are bringing this information to you because a lot of students have been asking if AAUA departmental cut off mark is out.
Read: How to Check AAUA 1st Batch Admission List
Before now, we have been unable to provide the answers students need. However, today, we are proud to bring the update that AAUA departmental cut off mark is out just as we promised.
AAUA Departmental Cut Off Mark
The various departments and their cut-of mark are contained on the document below.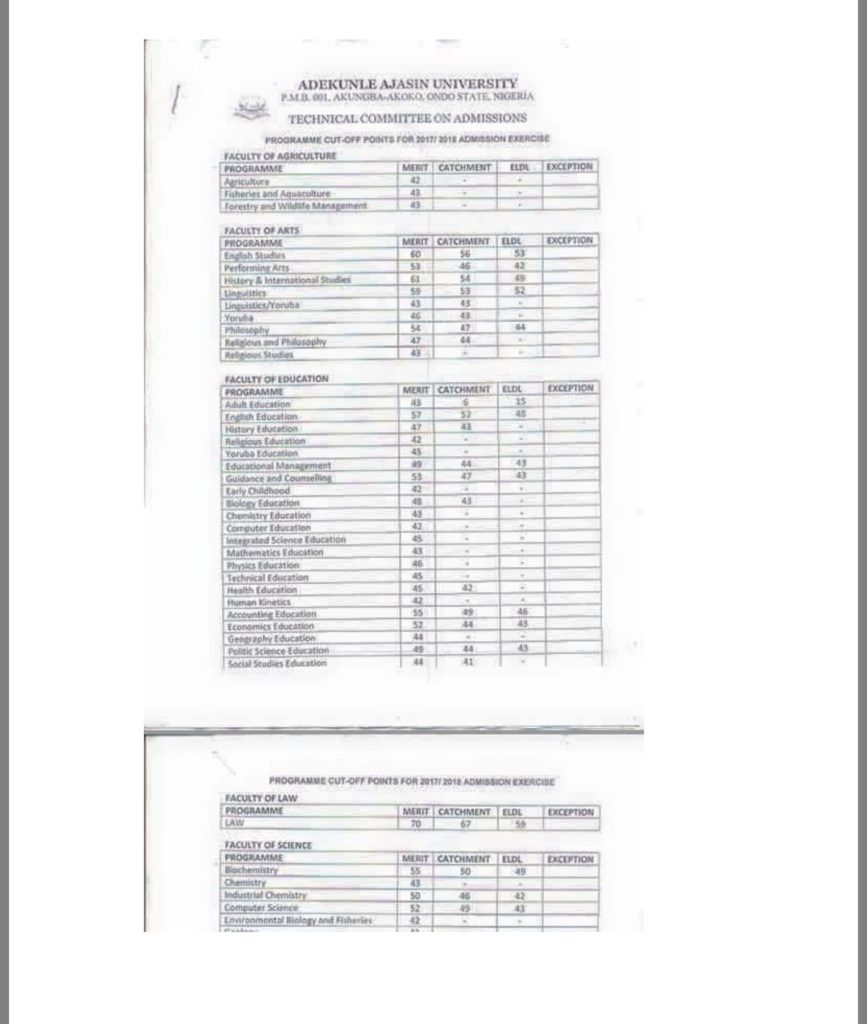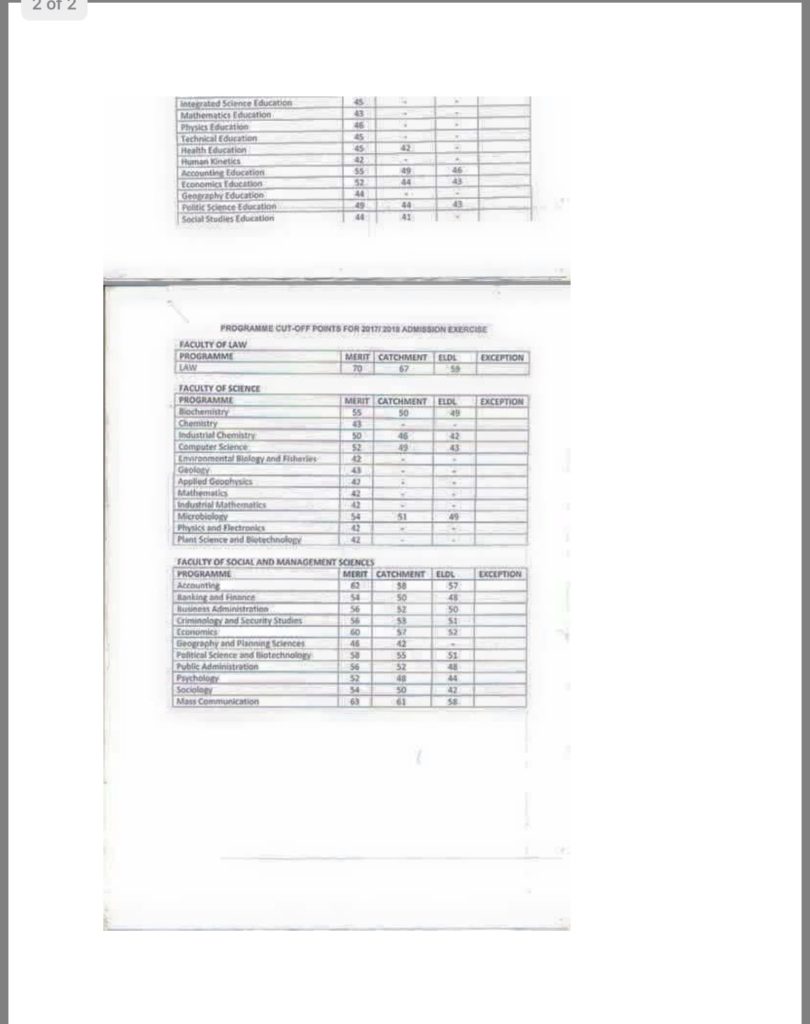 If there is anything that is not clear to you regarding this post, you can kindly use the comment section of this post to ask questions.
Just because we are here to make sure you are well informed about your Admission, we will try our best to respond to questions as soon as possible.